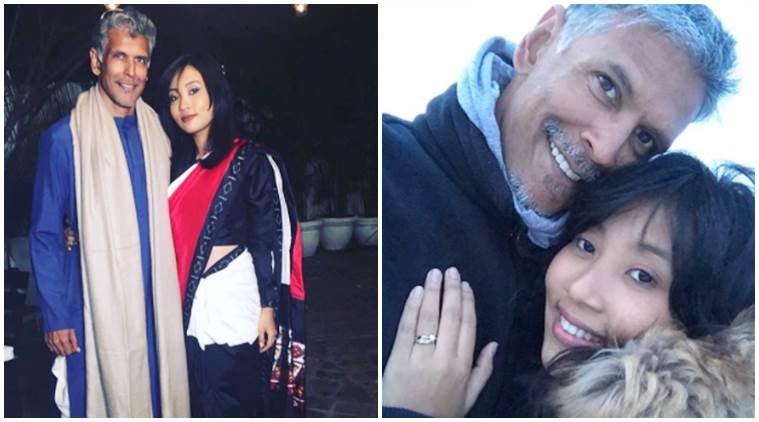 Milind Soman on negativity around his relationship with Ankita Konwar: I find it quite amusing
Milind Soman is back on the small screen, this time hosting a one-of-a-kind reality show. Titled I Can, You Can, the web-series on Viu will have contestants treading up to the base camp of Everest in pairs. While one in the set will be an active smoker, the other will be a non-smoker. The journey will have them motivating their partner on quitting the ill habit. There would be a lot of physical and mental tasks that will test the contestants' strength, intelligence and also their willpower.
Talking about the show, Milind in an exclusive chat with indianexpress.com shared, "When BBC Worldwide came to me with the idea of shooting something on Everest camp, said yes instantly. I love being outdoors and have been trekking for years. Also when they told me about the entire concept, I was very excited. This series will not just present the challenges that these six people go but also bring out their transformation and try to inspire people with their stories."
Talking about the time when he decided to ditch the stub, the supermodel added, "It was very difficult emotionally and physically as it's rightly shared that cigarette is more addictive than cocaine. I knew it was stupid but I was letting myself slip into until I realised that it will affect my entire life. That's when I took the call that I would have to come out of the habit if I want a healthier and longer life."
Watch I Can, You Can, the Milind Soman hosted web-series promo here:
While Milind will be the host, he will also play mentor to the contestants. As he added, "I will be part of their journey, where I will talk to them and help them to stay motivated. Also, I will share my stories and listen to theirs in the course. This is the first time that I am getting the chance to interact with strangers and share experiences with them. It's an overall exciting experience."
We asked the "Made in India" actor, who was last seen in Chef, why we see so less of him on screen. Smilingly he added, "I really don't know why but I do consider the offers that come by way. I enjoy acting and hope I continue to get great offers."
Milind, who is a fitness icon in the country had an interesting take on the fittest person in the film industry. "Akshay Kumar is amazing and really fit. I have known him for years and we both have similar beliefs when it comes to fitness. I would also like to name Amitabh Bachchan. Fitness is not only about physical attributes but look at him, he has managed to sustain for so many decades and still commands so much respect. That is really inspiring."
Lastly, we asked the 52-year-old actor how he tackles all the negativity surrounding his relationship with the much younger Ankita Konwar, he laughed to state, "I don't really bother about it all. The people who talk about it don't really know us, so it's actually amusing."
See a picture of Milind Soman with girlfriend Ankita Konwar:
Ankita&me with a #Troll with #VeryVeryBigEars and a #VeryVeryLongNose #Norway pic.twitter.com/bH61ptgPYW

— Milind Usha Soman (@milindrunning) November 14, 2017
I Can, You Can airs on Viu, every Sunday 7 pm.
© IE Online Media Services Pvt Ltd