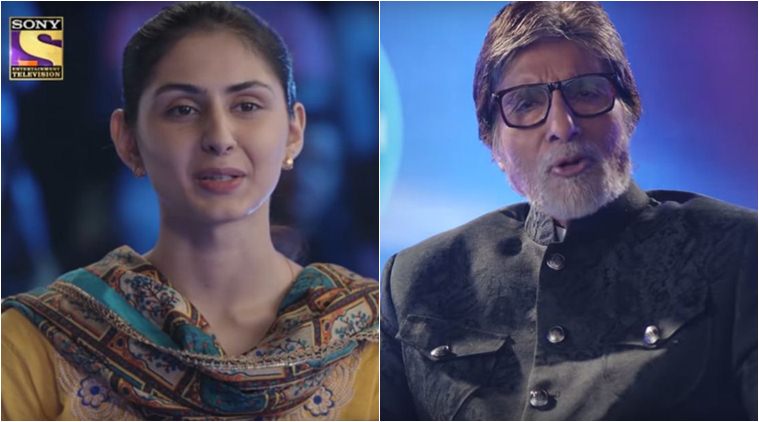 Kaun Banega Crorepati 10 promo Kab Tak Rokoge celebrates spirit of resilience
Amitabh Bachchan's reality game show Kaun Banega Crorepati, the Indian version of British show Who Wants to Be a Millionaire?, is known for its lengthy, narrative-laden advertisements. These ads involve working class Indians who want to achieve something. The latest promo of the game show has a girl with an ambition to be a pilot.
"Manjari ke sapno ko pankh dene koi aage nahi aaya (Nobody came forward to support Manjari's dreams)," Amitabh Bachchan says in a voiceover as the girl, Manjari, looks heavenwards at a passing aeroplane longlingly. The clip goes on to show how Manjari was laughed at, scolded, taunted by her father, brother, neighbours, and, of course, relatives. Manjari is asked to choose a "girly profession" and she is targeted with corny flight puns (like "You will crashland" and "Have you encountered turbulence?"). Her friends even doubt whether she will return their money. Amitabh continues, "Without caring what the world thinks, she is still clutching at her dream."
Suddenly, Manjari is sitting before Amitabh, who tells her people will get a chance to taunt her if she loses Kaun Banega Crorepati. She replies, "People will keep saying stuff. My job is to keep trying." Amitabh applauds. As far as KBC's standards go, this advertisement is just okay.
Must Watch
Aishwarya Rai Bachchan Talks About Hollywood, Pay Parity & More

How BJP won the Rajya Sabha election; what this means for Congress

UE Wonderboom waterproof speakers at Rs 6,995, here's the first look

How safe children are in India: News in Numbers
© IE Online Media Services Pvt Ltd