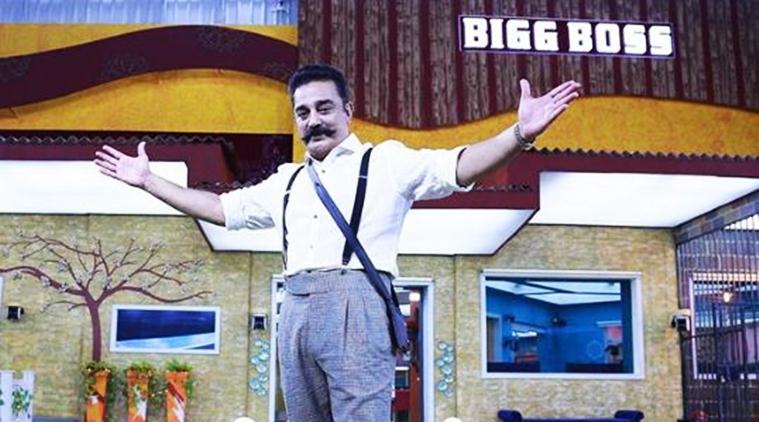 Kamal Hassan is all set to return for Bigg Boss 2 Tamil, see photos
The highly-anticipated second season of Bigg Boss Tamil will return on Sunday. The grand stage for the opening night is set and host Kamal Haasan seems all pumped up to welcome the 15 VIP contestants, who will live under extreme public scrutiny for more than three months starting July 17.
Kamal shared a picture of him posing inside the newly renovated Bigg Boss house on his Instagram account, which he set up recently. "#BiggBossSeason2 We'll be watching #2DaysToGo," he captioned the picture that he posted on Friday.
Several other pictures have also surfaced online, showing Kamal shooting for the grand opening of the reality TV show. Donning white shirt on grey pants and suspenders, coupled with his handlebar mustache, the 63-year-old superstar looks more glamorous and younger than he looked during the season one.
The new season will play out at the same venue as the previous season. The grand house at EVP Film City in Chennai, however, has been renovated with new color schemes. And the showrunners have included a prison set up in the new design.
Here are some photos from the sets of Bigg Boss Tamil 
The promos of the upcoming seasons suggested that the show will explore the concept of "who is the hero and who is the villain," an existential question that has followed Kamal since Nayagan. And this should explain the presence of prison at the Bigg Boss house to some extent.
இம்முறை இன்னும் பிரம்மாண்டமாக! 😎😎 #பிக்பாஸ் – நாளை இரவு 7 மணிக்கு உங்கள் விஜயில்.. @ikamalhaasan #BiggBossTamil #VivoBiggBoss @Vivo_India #TheGrandOpening pic.twitter.com/6e3RGOVOFG

— Vijay Television (@vijaytelevision) June 16, 2018
The second season will premiere on television on Sunday at 7 pm. The Vishwaroopam star will introduce 15 celebrity contestants, who will live inside the house for about 100 days, cut off from technology and the outside world. The house will be equipped with 60 cameras, which is twice the number of cameras that were used for Bigg Boss Tamil season one.
The episodes of the show will air at 9 PM from Monday to Sunday on Star Vijay.
© IE Online Media Services Pvt Ltd