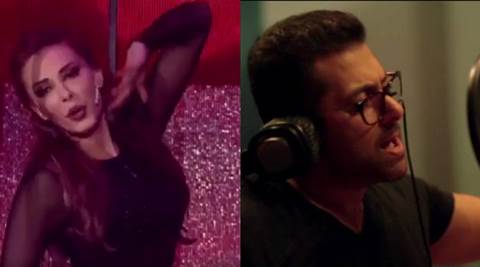 Iulia Vantur makes her onstage debut in India with Salman Khan's songs. Watch videos, pic
Is Bollywood's self-proclaimed 'virgin boy' Salman Khan in a relationship with Romania beauty Iulia Vantur? This has been the most asked question for sometime now but an answer is still awaited. While Iulia had preferred to stick to "we are just good friends," while speaking to indianexpress.com during the launch of her singing album recently, her omnipresence at all Salman's parties and events are contradictory to the belief.
Also read | Iulia Vantur opens up about her relationship with Salman Khan
Iulia who is trying to make her foray into Bollywood by making appearances at several B-town events, made her stage debut at an awards show recently. While award nights are a platform where celebrities present their off screen fun side, many walk away creating headlines or controversies too. Some even leave subtle hints about their relationship status, that keep gossip columnists and paparazzi active for quite sometime. Something similar happened when Iulia picked all Salman Khan songs to sing and shake a leg at the Stardust Awards too. Well, it did leave some excited, ans others raising eyebrows.
Also read | Salman Khan's girlfriend Iulia Vantur sings for Himesh Reshammiya's album, see pic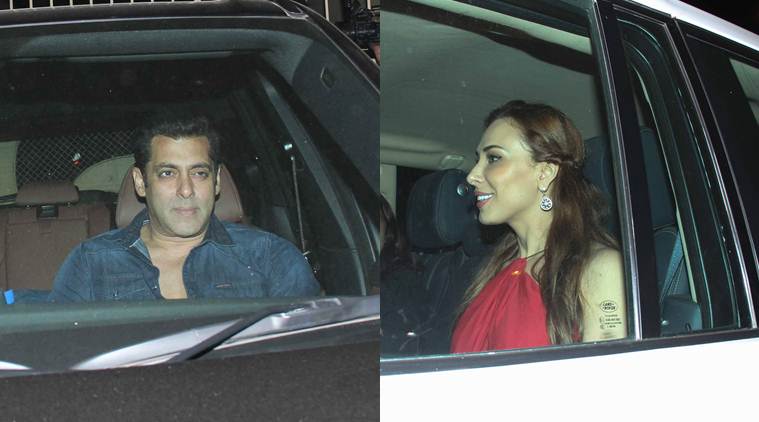 Ever since Salman Khan (and sometimes even his mother Salma) was snapped walking hand in hand with Iulia Vantur at places like the airport, Preity Zinta's wedding reception and family get-together, speculations have been rife about their rumoured romance.
Iulia even took to Instagram to convey her gratitude:
At the Stardust Awards, Iulia was spotted dancing to a playlist of Salman's songs comprising of "Main Hoon Hero Teraa" which was crooned by Salman himself in the film Hero, and "Jumme Ki Raat Hai".
Other performances at he event included, Shah Rukh Khan dancing to the beats of "Yeh Kaali Kaali Aankhen" and Parineeti Chopra who paid tribute to her sister Priyanka Chopra by shaking a leg to PeeCee's hit songs.
Watch them perform:
Your favourite celebs are all geared to rock you with their electric performances at #SansuiColorsStardustAwards! Here's a glimpse! pic.twitter.com/RxXQIKj2uE

— COLORS (@ColorsTV) January 7, 2017
Iulia has teamed up with Himesh Reshammiya and recorded a song for his new album "Aap Se Mausiiquii."
Iulia will soon be seen on Kapil Sharma's show: 
More from the world of Entertainment:
For a long time Salman managed to maintain his 'single' status until he was spotted openly with Iulia Vantur and although the two have denied their link up till date, it is moments like these which convince fans that the two are in an unofficial, unclaimed private relationship.