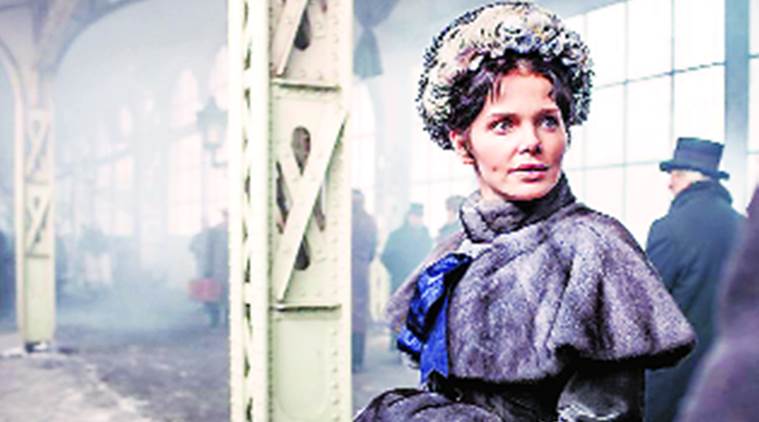 'It was important that Anna wasn't portrayed as a victim'
In the latest cinematic version of Leo Tolstoy's classic novel Anna Karenina, Elizaveta Boyarskaya — a popular Russian theatre and film actor — plays the title role. Produced and directed by Oscar-nominated director Karen Shakhnazarov, Anna Karenina: Vronsky's Story, which released in India last Friday, is the tragic story of Countess Anna Karenina, a married noblewoman and socialite, and her affair with the affluent Count Vronsky. In an email interview, Boyarskaya, who has acted in Oscar-nominated war drama Downfall and several television series, shares her experience of playing one of the most iconic literary characters.
Excerpts from an email interview:
When you essay a character such as Anna Karenina, what is its biggest appeal?
Anna Karenina is one of my favourite novels. I read it for the first time when I was 16 and was very impressed by such a woman, fate and tragic misunderstanding between two people in love. I have read this great novel many times since then. Every reading revealed the sense of story, the characters of heroes and their deeds from a new point of view.
How relevant is the book written a century ago?
If you consider the relationship between the characters, it is relatable to today's society. Mostly because of the flow of emotions which is well-portrayed. To me it's a classic love story.
How challenging was the role?
As every actor wants to play Hamlet, every actress dreams of playing Anna Karenina. I had to get into the character by studying various aspects through my rehearsals. This was something I had never attempted earlier. To get into the character of Anna Karenina, I had to think and behave like her.
Did you undergo any training regarding the mannerisms, language and fashion of that time?
Fortunately, my perception of the character of Anna Karenina has coincided with that of the director's. Before shooting we spent a lot of time together, discussing and rehearsing, and found that one of the purposes of the movie is to show Anna Karenina ambiguously. It was important for us that by the end Anna was not portrayed as a victim. I think she was pushed to this finale by herself.
Being a mother yourself, do you empathise with your character more. As a mother, I can relate to Anna and the love she shares with her son, which is as strong as I or any other mother in this world feels.