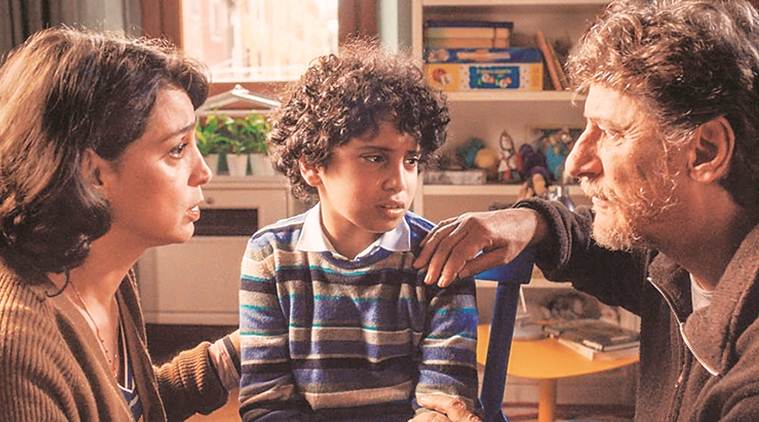 If they were jet-lagged or sleep-deprived, the cast and crew of Goran Paskaljevic's Despite The Fog, the opening movie of the 50th International Film Festival of India (IFFI), Goa, didn't show it when they turned up on Wednesday morning to talk about their movie. While Paskaljevic, a renowned Serbian filmmaker, is an IFFI veteran who headed its jury in 2013, the rest of his team was excited to be in India for the first time. "We reached a few hours ago and haven't got the time to get some sleep," says Paskaljevic, whose film set in Italy deals with the refugee crisis that Europe has been grappling with.
For the 72-year-old director, the making of the movie was triggered by a what-if scenario. "As Europe witnesses debates and discussions regarding refugees, I wondered what would I do if I once found a child abandoned on the streets at night while driving home. The answer was: I would bring the child home," recalls Paskaljevic. He added that they raised money for the movie "little by little" as producers from Italy, Macedonia and Serbia came on board. "The film community is like one family. We understand each other," he said, referring to his co-producers.
The film traces the drama that unfolds when a manager of a restaurant in a small Italian town finds an eight-year-old boy huddled near a bus stop on a rainy evening. The child had lost his parents on their way to Italy on a rubber boat. Though hesitant initially, his wife after a while wants to keep the child in spite of opposition.
"This is an intimate story. It explores how middle-class Europeans look at refugees. There's a wave of xenophobia in Europe. At present, there is no solidarity in Europe to end this problem. Many have forgotten that they themselves were once refugees in Spain, France and the US. People generally don't want to leave their homes, friends and culture unless they are pushed to that point. Many of them migrate to escape the horrors of war, and wars are created by Western powers. This problem might not end unless we start thinking about our future and not just our immediate present," says the filmmaker, who has made 30 documentaries and 18 feature films.
In 2013, Paskaljevic had forged a friendship with actor Victor Banerjee, his co-juror at IFFI. Later on, the Serbian director made a feature film Dev Bhoomi (2017) with Banerjee in the lead. The movie is set in Uttarakhand where the actor has a home. "Dev Bhoomi was my love letter to India," the director adds.
Paskaljevic, however, wonders if many would watch Despite The Fog as it makes "a political statement". "Through the movie, I'm criticising growing fascism in the society," he says. The director is accompanied by co-producer Mariella Li Sacchi, editor Uros Timotijevic, actor Ali Mousa Sarhan and others.