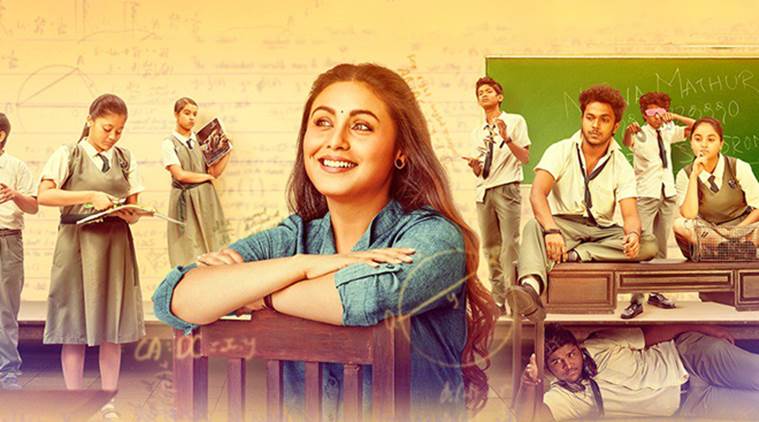 Hichki box office prediction: Rani Mukerji's film expected to earn Rs 2 crore on Day 1
After her short sabbatical post-Mardaani, actor Rani Mukerji returns to the screen with Siddharth P Malhotra's Hichki this weekend. The story of a teacher suffering from Tourette Syndrome, Hichki shows how a person can turn their biggest weakness into their biggest strength. The film's tagline reads, "What is life without a few hiccups?"
Bankrolled by Yash Raj Films, Hichki is inspired by the story of motivational speaker Brad Cohen, whose book titled Front of The Class was also adapted earlier for the American audiences. An endearing premise at hand but after a hiatus of four years, does Rani still hold her charm in the minds of cinephiles?
Trade and film analyst Girish Johar said, "The promos and trailer for Hichki have been interesting but I don't think the level of excitement around the film matches up to the time of Mardaani. Maybe, that is because it is not a comeback film. But, I would still say that a decent word-of-mouth could work wonders for the film if it has some good content to offer."
He also adds that since Hichki is more of a content-driven film, it will cater to a very niche, multiplex kind of audience. He remarked, "The issue that Mukerji is trying to highlight with the film is truly a noble endeavour but since Hichki is not the typical run-of-the-mill masala movie. I don't think it will appeal to the masses." He added that the Friday collection of Hichki is expected to land up around the Rs 2 crore spot but it could go up if the film receives good reviews.
Also  Rani Mukerji's Hichki: Five reasons to watch YRF's next
The ticketing counters are currently being dominated by Ajay Devgn's crime drama Raid. But Johar is of the opinion that it will not pose competition for Hichki as both the films belong to two very different genres and cater to two very different kinds of audiences. He believes that there is ample space for both the films to have a good run considering their parameters are very different.
© IE Online Media Services Pvt Ltd