Entertainment
Chris hemsworth heads to atlanta for avengers 4 reshoots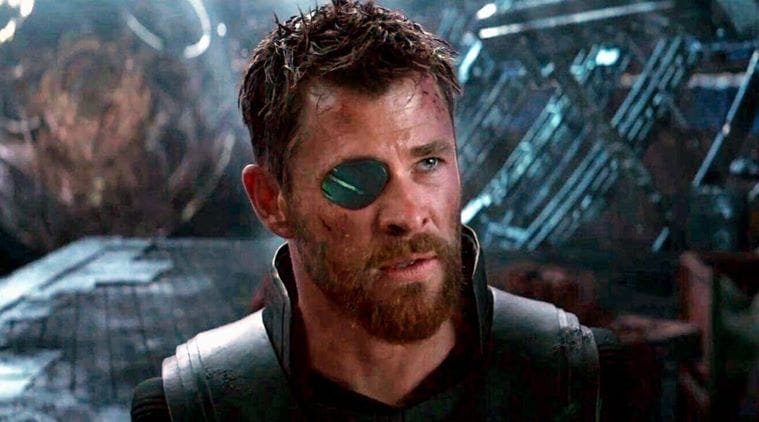 After shooting for Men in Black reboot's London schedule and treating us to a few set photos, Chris Hemsworth has set off to Atlanta, Georgia to finish Avengers 4. Hemsworth, who plays Thor in the MCU, revealed the news through his Instagram stories.
The fourth installment in the Avengers series and the 22nd film in the Marvel Cinematic Universe (MCU), Avengers 4 is currently undergoing reshoots. According to Mark Ruffalo, the ending of the film also remains to be shot. Many stars like Robert Downey Jr, Scarlett Johansson, Chris Evans, Karen Gillan, Gwyneth Paltrow, Jeremy Renner and others are already on the set.
Benedict Wong, who plays the role of Doctor Strange's friend and fellow wizard Wong in the MCU movies, revealed that he is also involved. He uploaded a photo on Instagram and it seems he is getting a prosthetic detached from his head. He captioned the photo, "Happy to be filming @avengers 4 .But the cleaning of spoilers is a bit much!🤫 👨🏿‍🎤."
Avengers 4 is supposed to wrap up the giant 22 film story arc that began with Iron Man in 2008. Earlier this year, Avengers: Infinity War released and broke multiple box office records. After Infinity War's ending left half of the universe's life and many superheroes dead, there is a great anticipation for Avengers 4.
The Russo brothers are keeping the plot completely under wraps and so far there isn't a teaser or trailer for the film. Now that Captain Marvel's trailer is out, a teaser for Avengers 4 is expected to release soon.
© IE Online Media Services Pvt Ltd