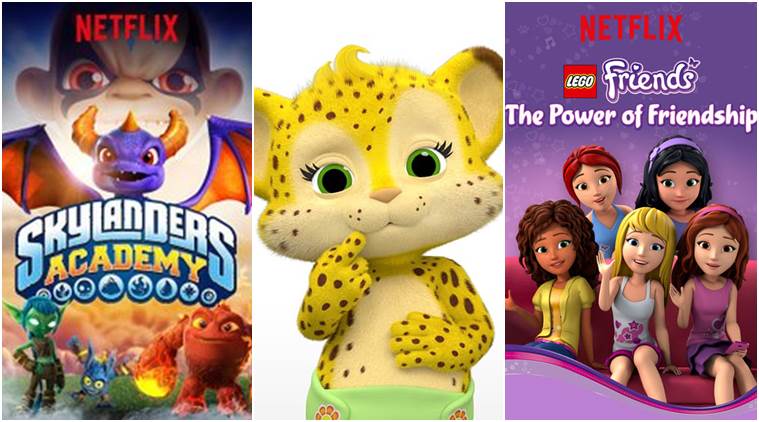 Children's Day 2017: Your kid will learn and play with these Netflix shows
Parents have this tendency to keep their children away from television or any other form of entertainment. They think the kids would get "spoiled" if they watch TV too much. We agree, but the thing is there is stuff that can help children learn and enjoy at the same time. And as conventional wisdom goes, learning is best done while playing. If you are enjoying what you are doing, you do it far more efficiently. If you have a Netflix subscription, we have a few suggestions that can make your child do exactly that.
1. Word Party: This is an animated series that aims to improve the vocabulary of your tiny tots and does that by entertaining them all the while. The story is simple enough even for little kids and has four animal babies as characters – Kip the Wallaby, Bailey the Elephant, Franny the Cheetah, and Lulu the Panda. There are 40 episodes across 3 seasons so there is plenty of stuff for the kid to enjoy.
2. Project Mc2: This is the perfect show for your little girl. Aimed towards girls aged above 7, Project MC2 follows a group of girls who protect the world. During the time she enjoys the adventures of the heroes, the little viewer would learn a lot of things.
3. Beat Bugs: This is a cute little show about five bugs that has some of the greatest music in any show thanks to licensed songs from The Beatles that feature in the series. It uses music to teach life lessons to kids.
4. LEGO: The Power of Friendship: This LEGO series is dreadfully short at just four episodes and is based on that strongest of bonds: friendship. It is perfect for little girls as every episode is basically a visual illustration of the importance of friendship.
5. Skylands Academy: This show is produced by TeamTO and Activision Blizzard Studios, the television and film army of Activision Blizzard, the game developer behind iconic games like Diablo series. But don't worry, there is nothing diabolical about Skylands Academy. It is a fun show with beautifully animated world and characters that might appeal to not just children, but the child inside you.
© IE Online Media Services Pvt Ltd