Entertainment
Review documentary naezy the baa gully boy rap hip hop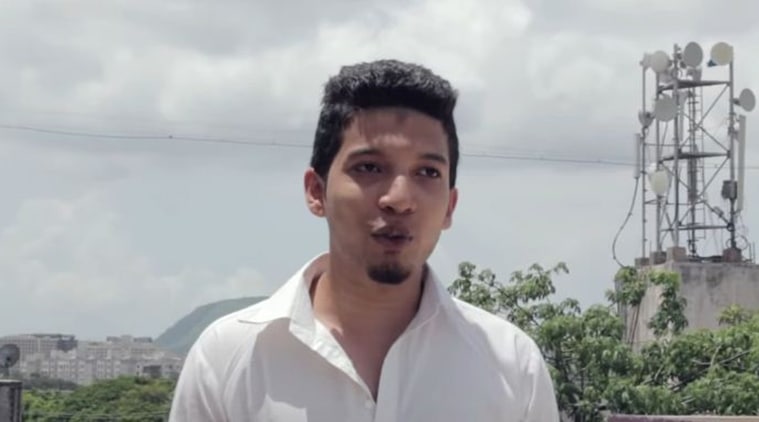 With Ranveer Singh and Alia Bhatt starrer Gully Boy's release just around the corner, people's interest in Hip Hop and rap music has significantly increased. The Zoya Akhtar directorial is inspired by the lives of Mumbai street rappers Naezy and Divine. While Divine has lately made his presence felt by composing a hit track for Netflix's Sacred Games (Kaam 25), Naezy aka Naved Shaikh has not been around much. So, who is Naezy The Baa?
Disha Noyonika Rindani's documentary Bombay 70 attempts to answer this question. "Naved mera asli naam hai, aur Naved ka matlab hota hai khushi ka paigam. Aur iss jagah ka naam hai Bombay 70, Kurla West" (My real name is Naved and it means messenger of happiness. This place's called Bombay 70, Kurla West). So begins the nine-minute film with a simple yet meaningful introduction by the now-famous rapper.
In the short, we see Naved's journey from a young and mischevious boy who matures into a socially conscious artiste over a short period of time. Naved comes from a humble background, at least in 2014, when the documentary was shot, the rapper was still living in a 'chawl'. Naezy appears to honest and frank as he explains his growth as a singer-songwriter. He looks transparently remorseful when he has to, and brims with confidence and a bit of that devil-may-care attitude that people call swag.
One of the highlights of the documentary film is the part where Naezy's mother makes a special appearance. Explaining that rapping and singing in gullys are considered 'haraam' (sinful) in Islam, the proud and chatty mother goes on to elaborate the struggle to accept Naezy as a rapper. Amid the serious discussion about his upbringing and choices as an adult, Naezy's mother recounts that she once had to explain to a family member the difference between 'rap' and 'rape.'
The documentary oscillates between these moments of complete abandonment — with the camera roaming around freely and happily between the composer, his loved ones and his surroundings — to absolute transparency. Therefore showing the viewers the personalities of both Naved Shaikh and Naezy The Baa.
"Hip Hop is not only about money or girls. It is also about ideologies. It is about bringing change in society. It is also about the truth," says Naezy as the camera closes in on him and then finally cuts away to closing credits.
A lot has changed for the artiste since this documentary was shot. However, one thing has remained constant. The answer to why Naezy dons glares at all times. "To hide," Naezy had said in the video four years ago, and now that he has become such a sensation, both Naved and Naezy can rarely step out in the streets of Bombay without getting recognised.