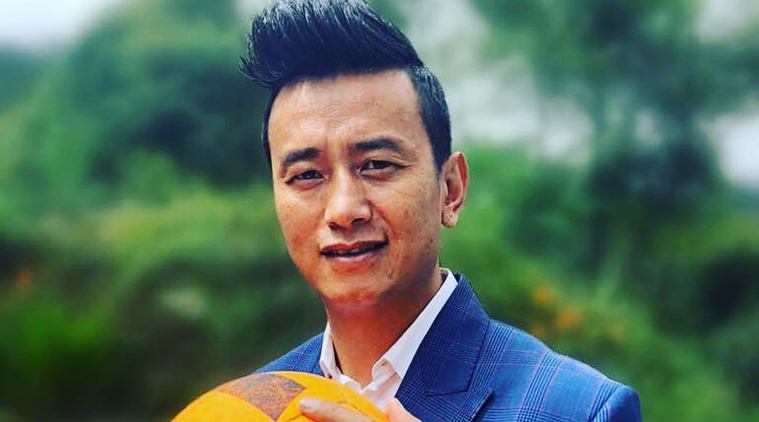 Biopic on Bhaichung Bhutia in the pipeline
After the announcement of biopics on sports stars Saina Nehwal, Abhinav Bindra, Pullela Gopichand and Mithali Raj, now a biopic on Bhaichung Bhutia, the former Indian footballer of Sikkimese-Bhutia descent has been announced. Filmmaker Anand Kumar known for his films like Delhi Heights (2007) and Zila Ghaziabad (2013) starring Sanjay Dutt and Vivek Oberoi has conceptualised the film and is currently in the process of finalising the lead actor and the director for the movie.
Mentioning how the concept of making a biopic on the former football player came to him, Anand said, "During the World Cup, I noticed that there has been a change in the sporting passion in India because a large section of India's youth is now inclined towards football. Young kids like the sport more than cricket. That's why I wanted to make a film on football and who better to start with than Bhaichung." Adding that Bhaichung's journey will make for a compelling film, he said, "He has won the Padma Shri and has been a role model for many young Indians, who follow the game of football."
Lately. sports dramas have been a successful trend in Bollywood. Films like Bhaag Milkha Bhaag, MS Dhoni: The Untold Story, Mary Kom and Soorma which chronicled the life of sports stars Milkha Singh, Mahendra Singh Dhoni, Mary Kom and Sandeep Singh have been received well by the Indian moviegoers.
Elated to have a biopic being made on him, Bhaichung said, "I'm honoured that people feel that my journey is worth capturing for the big screen. I am certain that Anand will do justice to my story. I hail from a small town in Sikkim, but playing football for India wasn't my only dream. I always wanted to own a professional football club and I realised that dream with United Sikkim."
The footballer wished the biopic to be close to reality and hence has decided to be a part of it during the making process. "I want the biopic to be as close to reality as possible. I was concerned about the writing process, but the moment I learnt that Anand has got Prashant Pandey (writer of Sarkar, Poorna and Raid) on board, I was relieved," the football star said.
© IE Online Media Services Pvt Ltd