Entertainment
Bigg Boss Marathi Episode 9 – Anil Thatte & Resham Tipnis Nominated the Most For Eviction This Week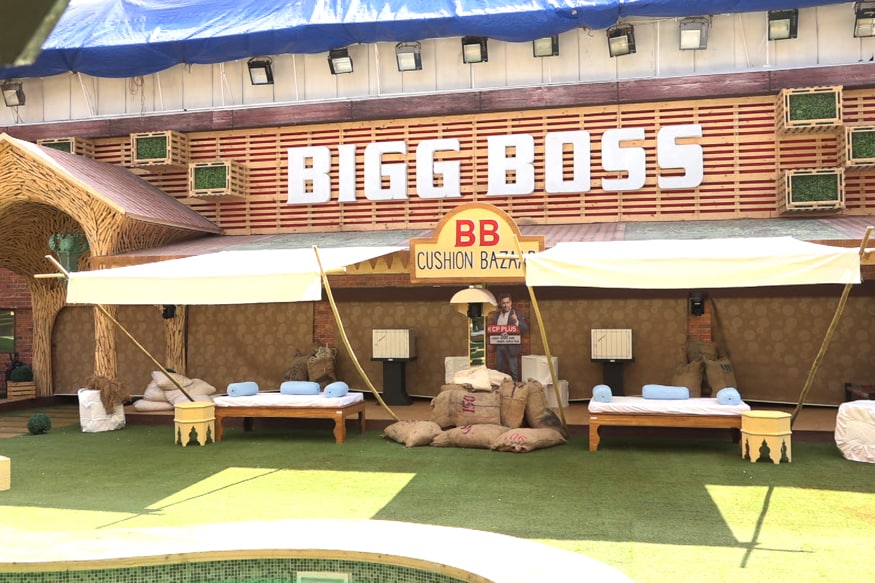 Bigg Boss Marathi 23rd April 2018 Episode 9 begins with talks about elimination between Resham Tipnis, Rajesh, Jui and Aastad. Megha Dhade is seen kissing on the removed name plate of Aarti Solanki. Sai Lokur, Pushkar and Rutuja are seen having dinner together when Pushkar says that he will get nominated this week and Sai threatens to hit him if he talks about his eviction again. They talk about Anil Thatte and how everyone in the house is turning against him.
Megha talks to Sai about the games being plotted inside the house. She points out at Pushkar and Sai immediately says that she doesn't want him to go.
The morning begins with a peppy number and Vinit Bonde takes the lead to get everyone dancing. Rutuja, Vinit, Pushkar and Megha dance in sync adding fun to Bigg Boss Marathi.
While everyone is chit chatting inside the house about the votes and the manipulation in voting, Anil Thatte is seen outside talking in front of the mirrors with a heavy voice and teary eyes. Anil breaks down when Rajesh and Sushat comfort him while everyone looks on from inside.
Later in the day, Anil apologizes to Megha and she responds supportively and says sorry to him for behaving inappropriately.
Jui reads out the rules of today's task to the Bigg Boss inmates, as per which, each contestant has to reason out his/her ranking according to their celebrity status.
In the evening, the housemates are divided into two teams and given positions. Everyone justifies which position they deserve. Some positions are exchanged with ease and some with debate. A bitter cord is touched between Pushkar, Sushat, Jui and Smita. Bigg Boss appreciates everyone's participation.
Sai is seen complaining to Bigg Boss about others' dominance in the kitchen.
Rajesh talks to Pushkar and says that he should have convinced others about upgrading his position. Megha later clarifies her stand with Sushat.
Looks like the game was completed easily but the repercussions were alive amongst the contestants that came out later on, one at a time.
Megha then talks to Pushkar in one on one and conveys that he should have taken a stand for himself. She then goes to Sai and says Pushkar is upset, Sai says that he must have fought for himself. Sai later tells Megha that she's not flirting with Pushkar and is not dumb to understand that he's married. Pushkar also joins them and makes up with an upset Sai.
Time for this week's nominations!
Bigg Boss calls Jui to the confession room and she nominates Vinit and Anil.
Rutuja is called and she nominates Resham and Jui.
Sai nominates Resham and Smita.
Usha nominates Anil and Resham.
Megha nominates Smita and Resham.
Vinit nominates Anil and Resham.
Next comes Anil, he nominates Vinit and Smita.
Pushkar nominates Resham and Sushat.
Rajesh nominates Anil and Pushkar.
Asatad nominates Pushkar and Anil.
Resham nominates Anil and Vinit.
Bhushan nominates Pushkar and Anil.
Sushat nominates Anil and Pushkar.
Smita nominates Pushkar and Jui.
Bigg Boss announces the nomination list in sequential order and Jui and Resham laugh at their nominations while Pushkar says he knew it was coming.
Sai pleads Pushkar to do well in the next task to get immunity and be safe. While Resham and Rajesh sign off by going with the flow.