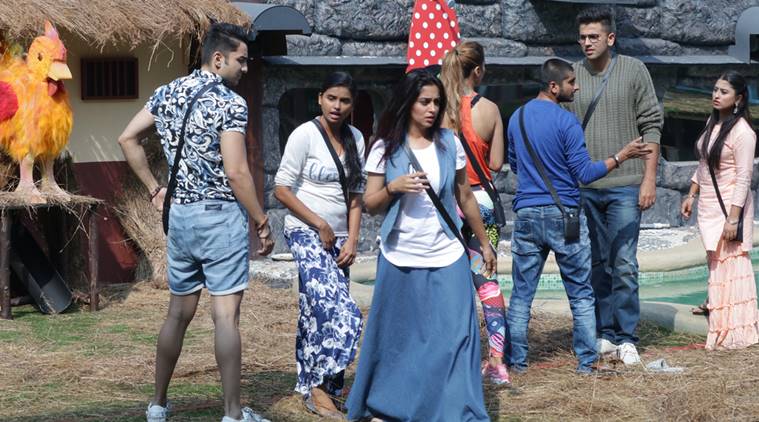 Bigg Boss 12 October 23 preview: Dipika Kakar and Surbhi Rana to get into a fight
In today's episode, Bigg Boss will introduce the next luxury budget task called 'BB Poultry Farm'.
The contestants will be divided into two teams where one group will be poultry farmers and another group will be shopkeepers. As a part of the task, an artificial hen is placed in the garden area which will give eggs at regular intervals and the poultry farmers will have to fetch eggs and sell it to the shopkeepers who are also the sanchalaks of the task.
The moment a poultry farmer gets hold of an egg, he or she needs to rush to the shopkeeper and sell it to them. The twist in the task is that when the poultry farmer sells the egg, they can demand a cutout of a contestant they want to eliminate from the task. Megha Dhadhe and Karanvir Bohra will be the shopkeepers in the task.
The game will get intense when Surbhi Rana will try to strangle Dipika Kakar and in her defence, Dipika will get up in full force hurting Surbhi in return. On the other hand, Deepak Thakur and Urvashi Vani will also get into a fight.
The wild card entries Megha Dhade and Rohit Suchanti have already warmed up to the contestants. They will try to advice co-contestants on their individual strategy. While some would take taken it in good spirit, others would feel it is an attempt to lower their morale.
© IE Online Media Services Pvt Ltd