Entertainment
Bigg Boss 12: Deepak Thakur or Dipika Kakar, Who'll Win the Luxury Budget Task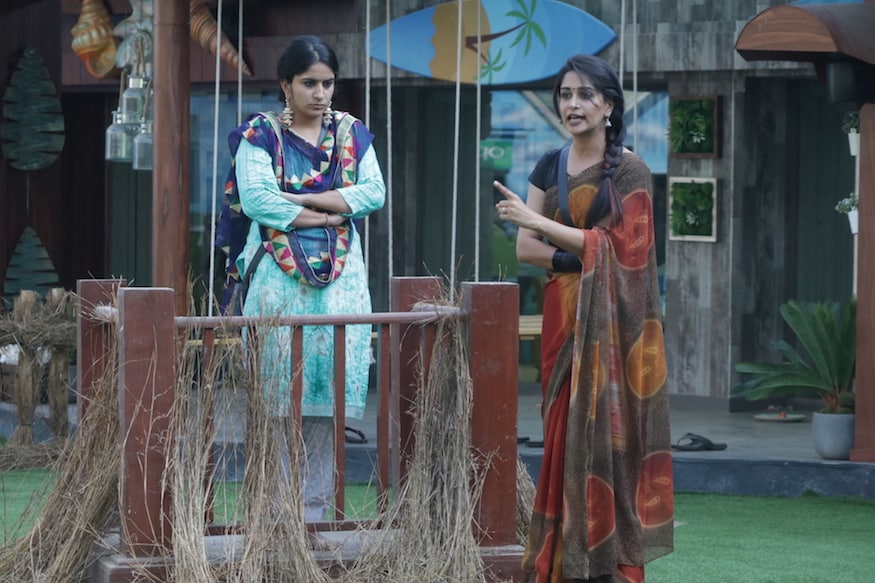 In today's episode, the Bigg Boss house will get a 'desi' makeover for this week's luxury budget task titled BB Panchayat.
For the task, the house will be divided in two groups—Team Dipika with Romil, Sreesanth and Megha, and Team Deepak with Rohit, Karanvir and Surbhi. Deepak and Dipika will be the 'mukhiyas' (leaders) of their teams. Jasleen and Somi, meanwhile, will play 'sarpanch' (the deciding authority).
Everyone will dress up as per the characters assigned to them. Deepak and Dipika will present their cases and make allegations against other team's contestants and reason why they should be evicted.
Somi and Jasleen will be seen selecting the strongest allegations and call contestants for a trial. Based on the arguments presented by both the teams, the 'sarpanch' will then decide whose argument is the strongest and eventually declare the winner.
Dipika will level her first allegation against Surbhi by calling her fake. Meanwhile, Deepak will call out Romil for his double standards, ensuing heated arguments among the teams. Considering Deepak and Dipika's strong arguments favouring their teammates, it will be difficult for Somi and Jasleen to pronounce unbiased judgement.
It will be interesting to see if Somi and Jasleen would be able to give a fair judgement or not.
Bigg Boss 12 airs everyday at 9 pm on Colors TV.
Follow @News18Movies for more.