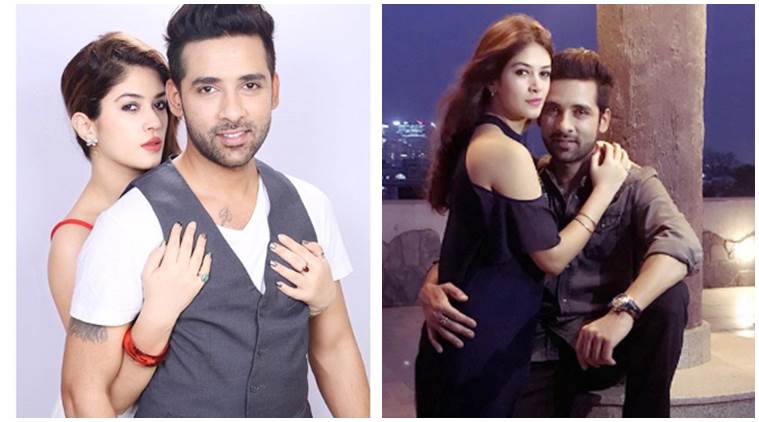 Bigg Boss 11 contestant Puneesh Sharma: They wouldn't find anyone like Puneesh-Bandgi
Meri jaisi cheez toh mushkil se milegi… one and only one piece bana hu mein (There's one and only one piece like me, they won't find another), remarked ex-Bigg Boss contestant Puneesh Sharma on being asked if he feels someone would be as entertaining as him in the upcoming season of Bigg Boss.
Puneesh, who was notorious for his fights, also found friendship and love aka Bandgi Kalra on Bigg Boss 11. On the eve of Bigg Boss 12, Puneesh talks to us about his expectations from the Salman Khan show and much more.
Q. How excited are you about 'vichitra jodi' season?
It would have been a challenge for makers to put forward something unique and better then last few seasons. It seems like they have taken inspiration from us and tried to put many Puneesh and Bandgi together. But as I said, they wouldn't find anyone like us.
Q. What are your expectations?
This is a dangerous question. We cannot say anything until the show launches and completes a week. The house is very situational. I believe everyone is a nice person but in Bigg Boss house, it's impossible to foresee how you will react to a situation. I think the Vastu of the house is bad. No matter what you do, you go crazy.
Q. Will you re-enter the show this season?
Of course, I would like to go. In fact, I'll kill it again in the show. It's Salman Khan's show. How will I say a no to it?
Q. How has life changed post Bigg Boss?
I was commoner's Daddy in the show because I was the last one to stand among commoners who also survived against many big names of the industry. So, the wish to have a celebrity tag is complete now. Now, there is no privacy.
Q. Do you believe relationships made in the house work in the real world?
We are the live example. Initially, people criticised us so much that we are fake and doing all the romance for TRPs. Now, everyone has got their answers that what was fake and what was real. Touchwood, we are going strong together. Hoping to stay the same ahead too. I didn't win the show, but I won her. And for me, that has been enough.
Q. Any tips for contestants?
First tip would be not to disrespect Salman bhai. He has seen life better than us and has been hosting the show since many years, so he knows it all well. Also, Bigg Boss is a family to him too because he also follows the show.
Do not disrespect the game.
Try to make relationships inside. Yes, it's going to be difficult because dimensions change drastically in the house. But try.
Never hurt anyone just for the game.
Keep in mind that you are on a television show. So, keep entertaining the audience.
There is no point of strategies inside the house. Stay vigilant in the house to be able to go forward in the show.
Q. Any message for Salman Khan?
Salman bhaiiiii… for me, Salman Khan is Bigg Boss.
Bigg Boss 12 airs on Colors channel from Sunday, September 16.
© IE Online Media Services Pvt Ltd