Entertainment
Bigg Boss 11: Bandagi Kalra's Boyfriend Dennis Nagpal Dumps Her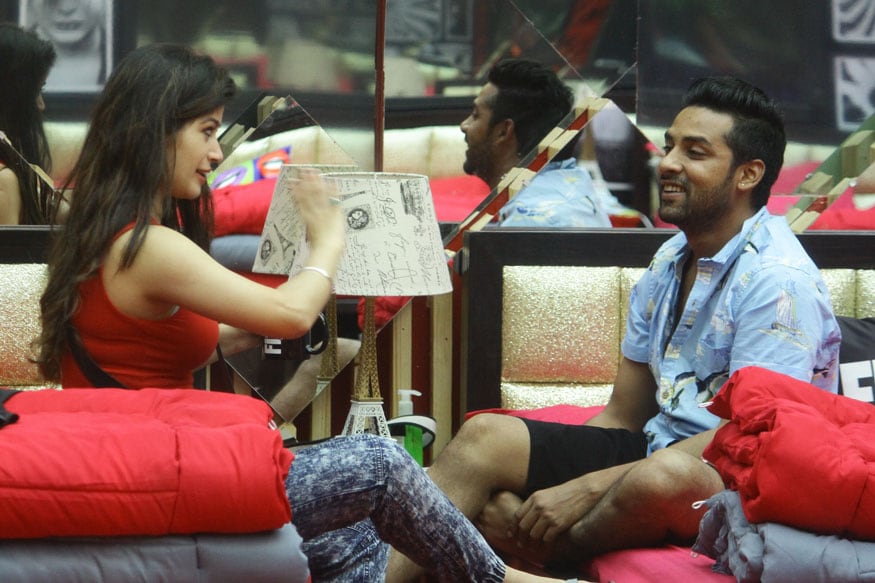 It has not even been a month yet and love is already in the air for Puneesh Sharma and Bandagi Kalra in the Bigg Boss house. But wait! Did you guys know Bandagi was dating a guy named Dennis Nagpal when she entered the house? Yes, you read it right. If a report in Indian Express is anything to go by, Dennis is a TV producer by profession.
Dennis, who has been claiming that he and Bandagi were a couple, is apparently upset with her closeness to Puneesh and has finally decided to dump her. In case you came in late, Puneesh and Bandagi started off their romance for the cameras. However, the two later realised that they actually liked each other.
Now their romance has broken Dennis' heart to such an extent that he blasted out Bandagi on his Instagram story and said she "never" deserved him. He also added that he had deleted all pictures of Bandgi from his profile.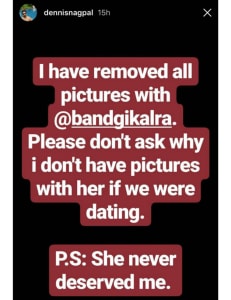 In the last few episodes of the , Puneesh and Bandagi seem to be inseparable. They have often been seen hugging and kissing in the house. In fact, in the October 19 episode, Puneesh could be heard saying that he has fallen in love with Bandagi. However, Bandagi said she is scared as her boyfriend would be very angry.