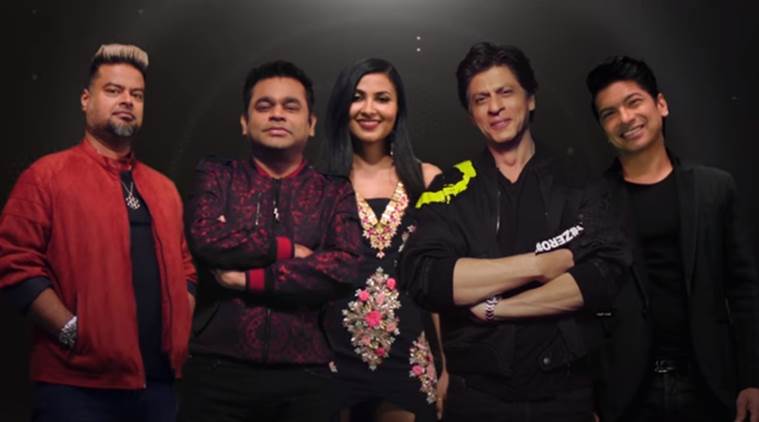 ARRived first impression: AR Rahman's YouTube show is a lesson for TV reality shows
AR Rahman's digital music reality show ARRived is out and it could teach a lesson or two to the music reality shows being broadcast on television. ARRived is India's first YouTube Original that aims to look for the best singing talent from across country. The series has 13 episodes and the first episode was uploaded on November 7.
The streaming market is getting popular by the day in India and apart from genres like drama, thriller and comedy, we have seen a few shows based on music. Amazon Prime Video's The Remix and Harmony with A.R. Rahman and ZEE5's Lockdown have all focused on music but ARRived is different from these and in concept, it is much closer to the SaReGaMas and Indian Idols of television.
In the past decade or so, we have had an overdose of musical reality shows and almost all of them look the same with the same judges shuffling around between different channels. On ARRived, AR Rahman is the main judge and he is accompanied by Shaan, Vidya Vox and Clinton Cerejo.
What's different about ARRived?
While being a singing reality show at its core, ARRived stays away from the over the top drama that has become the order of the day. The contestants on television reality shows are often introduced with a mandatory sob story, if they are going to get selected. This drama is amplified to an extent that judges often end up talking about the contestant's life more than the quality of their performance.
With ARRived, even though we are told about the contestant, it is just enough for us to know their background but not so much that it feels manipulative. ARRived also does not dumb down the content to make it massy. The judges speak their mind and talk about new trends in music without being too diplomatic. Only judging by the first episode, the singing talent also looks quite interesting.
The show also has two hosts who will remind you of the Maniesh Pauls of television. Among the judges, AR Rahman is quite vocal about his opinion which seems refreshing considering we haven't seen him being this chatty on other platforms. Shaan takes the responsibility of being the unsaid host when the scenes are within the judges' chambers. It looks like Vidya Vox has been included in the panel as she is essentially a YouTube star and the show also talks about finding talent on social media platforms.
What's next for ARRived?
ARRived is spread across 13 episodes with one episode being uploaded every week. The winner might get a chance to sing in the upcoming Shah Rukh Khan film Zero.
The verdict for ARRived
The show seems interesting so far and if you long for the days where talent was the key to a singing reality show, this show is meant for you.
© IE Online Media Services Pvt Ltd