Business
Wockhardt To Supply Coronavirus Vaccine To UK Government, Shares Jump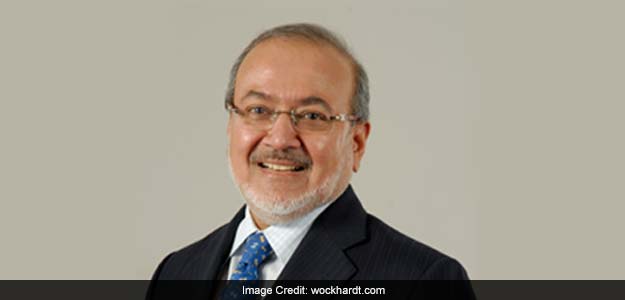 Mumbai-based Wockhardt said on Monday that it had entered a fill-and-finish agreement with the UK government to supply COVID-19 vaccines. In a regulatory filing during market hours, Wockhardt said it will manufacture the product at its Wrexham, North Wales-based subsidiary, CP Pharmaceuticals. Shares in Wockhardt surged to settle at Rs 303.40 apiece on the BSE, stuck in the upper circuit at 10 per cent, after the announcement. The Wockhardt stock sharply outperformed the benchmark S&P BSE Sensex benchmark index which extended losses to a fourth straight day amid a selloff in banking shares. (Track Wockhardt Shares Here)
As part of the deal, Wockhardt said it has reserved the manufacturing capacity "to allow for the supply of multiple vaccines to the UK Government in its fight against COVID19, including AZD1222, the vaccine co-invented by the University of Oxford and its spinout company, Vaccitech and licensed by AstraZeneca".
"The pandemic of COVID-19 is a challenge for all and needs a concerted effort to overcome. We are proud to be collaborating with the UK Government to make vaccines available and the arrangement brings in a huge sense of purpose and pride, it upholds our ongoing commitment to fight against such a pandemic of global human importance," said Dr Habil Khorakiwala, founder chairman of Wockhardt.
"As a global organisation, we are focused and committed to assist in mitigating the worldwide impact of COVID-19," he added.
Wockhardt said the UK government has reserved one fill-and-finish production line for its exclusive use over the next 18 months to guarantee the supply of vaccines required to fight COVID-19.
"Ensuring the UK has the capability to research, develop and manufacture a safe and effective vaccine is critical in our fight against coronavirus... Today we have secured additional capacity to manufacture millions of doses of multiple Covid-19 candidates, guaranteeing the supply of vaccines we need to protect people across the UK rapidly and in large numbers," said Alok Sharma, the UK government's secretary of state for business, energy and industrial strategy.
Promoted
Listen to the latest songs, only on JioSaavn.com
Wockhardt has been one of the largest suppliers for the UK's National Health Service (NHS) for more than 20 years.