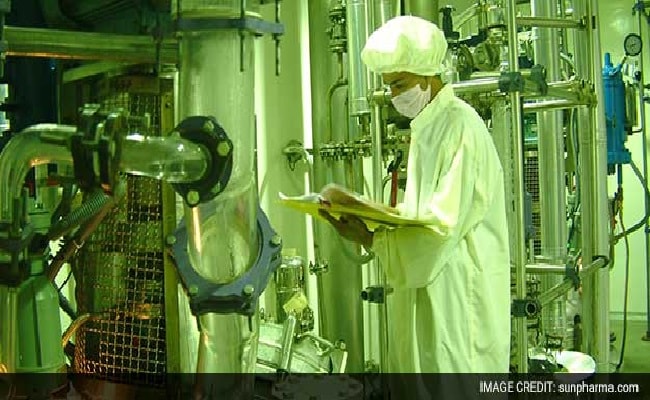 Sun Pharma Reports Rs 425 Crore Loss In Q1 As Generics Business Suffers
Sun Pharmaceutical Industries, India's largest drugmaker posted a surprise quarterly loss on Friday due to one-off legal costs and pressure over prices in its largest market, the United States, casting a shadow over its growth prospects.

Sun is the latest maker of generic drugs to report poor sales as uncertainty grows in the global market for copycat drugs due to rising competition and pricing scrutiny in the United States.

India's drugs industry, the world's fourth largest, has been hit particularly hard due also to challenges at home, where the government is tightening control over prices, and a nationwide tax reform has hit supplies.


For Sun, recent pricing challenges have compounded problems: it had already been struggling to get clearance for its key factories that are under U.S. supply bans due to quality control failures.

"Everyone in the company is acutely aware that this is not something investors expect from us," Sun's founder and Managing Director Dilip Shanghvi said during a post-earnings conference call with analysts on Friday.

"The reason why we are suffering is because of our inability to execute," he added.

The company, the world's fifth-largest maker of generic drugs, said it expects profit margins to improve gradually to reach about 20 to 22 percent in the second half of this year from 17.1 percent in the June quarter.

"We will find ways in which we can work towards improving," Shanghvi said.

Those ways include trying to curb costs while trying to find niche drugs that have limited competition.

One such drug it is developing is the psoriasis drug tildrakizumab that is expected to be filed for U.S. approval in the third quarter, Shanghvi said.

He added that the company has fixed issues outlined by the U.S. Food and Drug Administration at its key Halol factory in western India, and a re-inspection by the agency is awaited.

Mumbai-based Sun posted a net loss of Rs 425 crore for the April-June quarter compared with a profit of Rs 2,034 crore a year earlier.

It said it incurred costs of Rs 951 crore related to settlements with some plaintiffs in an U.S. antitrust case over the sleep disorder drug Modafinil.

Excluding one-off charges, adjusted net profit fell 74 percent to Rs 526 crore, while analysts on average expected Rs 1,180 crore, according to Thomson Reuters data.

U.S. sales slumped 42 percent from the same quarter a year earlier, when sales had benefited from a temporary market exclusivity on cancer drug imatinib. India sales dipped five percent.

Sun's peers Dr Reddy's Laboratories Ltd and Lupin Ltd also reported weak quarterly U.S. sales last week. Aurobindo Pharma Limited said this week that U.S. sales had eroded due to pressure on prices.

Cipla Ltd, which has a relatively smaller exposure to the United States, reported a 20 percent rise in quarterly profit earlier in the day.
© Thomson Reuters 2017