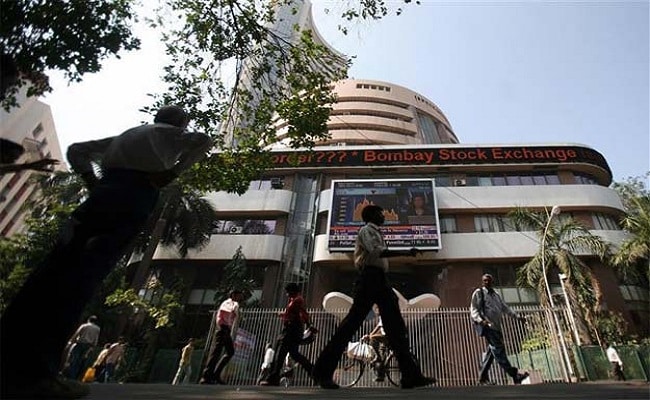 Sensex Jumps 120 points, Nifty Trades At 10,750, Auto Stocks Rise
A day after posting considerable losses, S&P BSE Sensex opened 43 points higher on Wednesday at 35,329.60 points. At the same time, NSE's benchmark index Nifty50 edged up by 24 points to trade at 10,734 level in the week's third session. The stocks that are in the news today include Idea Cellular, ICICI Bank and Cipla. Idea Cellular is awaiting the nod from department of telecommunications (DoT) for its merger with telecom behemoth Vodafone India. ICICI Bank stock is eyed because of the recent change in top leadership when lender's managing director (MD) and CEO Chanda Kochhar was sent on leave pending enquiry in a conflict of interest allegation, while Sandeep Bakhshi joined the company as COO. Besides this, Rites IPO is also set to open today, and will close on June 22. The price band of RITES IPO has been fixed between Rs 180 to Rs 185. The IPO has been announced for a total of 2.52 crore shares.
On Tuesday,
Sensex had closed 262 points down
, while Nifty ended the day at 10,710 points.
Also,
the rupee nosedived 39 paise
a day before to hit a near one-month low of 68.38 against the US dollar as escalating trade threats between the world's two biggest economies continued to spiral.
Increasing prospects for a full-blown US-China trade war triggered a risk-off atmosphere in many global currency markets after US President Donald Trump ordered to impose another round of tariffs on more Chinese goods, prompting China to retaliate.
"The market is recognizing India macro's growing stability, as evidenced by the 37 percent fall in the country's beta vs. EM since December 2014 to a 13-year low. The implications include the case for a positive surprise in equity returns for India (as expectations are now low, going by beta's level) with likely outperformance for India vs. EM in a low-return world. In addition, India's falling relative short rates, likely rising relative growth rates and a fall in FPI positioning to 2011 levels add to the outperformance case, in our view," said Morgan Stanley in a research report..
The same report indicates the yield curve to signify the growth "The bond market is probably indicating that growth is back. The yield curve is at post-2010 highs and correlates positively with stocks."