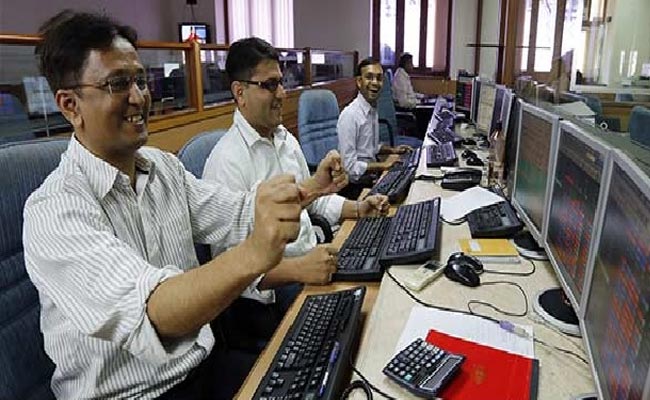 Sensex Breaks 6-Day Fall, Nifty Reclaims 11,500
Stock markets rose on Thursday led by energy, pharma and commodity stocks. BSE benchmark index Sensex gained 224 points to close at 38,242 while the NSE Nifty rose 59 points, to settle at 11,536. Advances in the domestic markets came a day after dropping to near a three-week low, despite weakness in other Asian peers fueled by US-China trade concerns. Top gainers on the 50-scrip Nifty index included Reliance Industries, Cipla, Coal India, Sun Pharma and Lupin, finishing with gains of 2-3 per cent. Overall breadth of the markets was moderately positive, with 1,019 advancers against 715 decliners on the NSE.
While energy heavyweight Reliance Industries pushed the markets higher, gains across pharma stocks supported the sentiment.
The Nifty Pharma - the NSE's sectoral index comprising pharmaceutical stocks - rose 2.7 per cent led by Aurobindo Pharma, which surged to close over 9 per cent higher after the drug maker announced a $900-million acquisition in the US.
The rupee plunged below 72 against the dollar for the first time ever. That marked more than 12 per cent loss in the rupee's value against the greenback so far this year. Rupee depreciation boosts profitability of exporters such as pharma stocks.
The Sensex had shed a total 878 points, or 2.3 per cent, in the past six sessions.
Asian markets fell further with investor confidence shaken by turmoil in emerging markets and jitters over a potentially severe escalation in the US-China trade war.
Markets regulator Sebi had said on Wednesday that it would review an order tightening rules on foreign funds ownership by entities of Indian origin, after some fund managers said it could lead to massive dollar outflows. The statement from Sebi came after worries related to foreign fund rules had impacted the markets.
(With agency inputs)