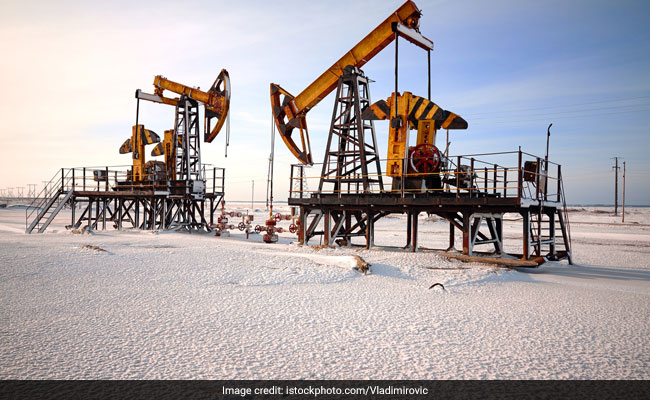 Saudi Aramco In Talks With A Chinese Investor To Sell Stake, Says Report
Dubai/New York:
Saudi Aramco is considering the sale of a stake to a Chinese investor as plans for its highly-anticipated international public offering are pushed beyond its 2018 target, sources familiar with the matter said on Friday.
The initial public offering is expected to be the world's largest stock sale, and is a key component of the Saudi government's economic reform programme which aims to diversify the desert kingdom away from its reliance on oil exports.
A private placement of shares in the state oil company to a Chinese investor is being evaluated as a precursor to the international IPO, according to two sources who spoke on condition of anonymity as the information was not public.


They declined to name the investor or how much of Aramco would be sold.

The move would provide Saudi Arabia with cash to help implement the National Transformation Program (NTP), as the reform package is formally known, according to one of the sources.

The NTP comprises a number of difficult economic adjustments for Saudi Arabia - including removing some state subsidies and raising taxes - that are aimed at taming huge budget deficits caused by lower oil prices.

Concerns about the impact of the austerity measures on the economy are rising. While data earlier this month showed the deficit was shrinking, the Saudi economy entered recession in the second quarter, consumer prices are falling and unemployment among Saudis is at 12.8 percent.

A Saudi Aramco spokesman said: "A range of options, for the public listing of Saudi Aramco, continue to be held under active review. No decision has been made and the IPO process remains on track."

LISTING

Aramco's dual listing on the Saudi stock market, Tadawul, and an international exchange had been earmarked for 2018 by the Saudi authorities - with stock markets in New York, London and Asia all vying for the offering.

A decision on which exchange would secure the offering has still not been made, with top members of the Saudi royal family preferring New York and Aramco's financial and legal advisers advocating London.

Both venues have political issues which have caused the Saudis unease and delayed the location decision, according to a third source familiar with the matter.

The U.S. Justice Against Sponsors of Terrorism Act (JASTA), passed in September 2016, allowed lawsuits to proceed against the Saudi government claiming it had helped to plan the Sept. 11, 2001 attacks on the United States and should pay damages to victims. Riyadh denies the allegations.

Meanwhile, London's markets regulator has been criticized for proposing new listing rules aimed at attracting state-controlled companies such as Aramco, which some U.K. industry groups have warned would weaken investor protection.

The third source added an international IPO beyond 2018 was still very much an option, while a Tadawul listing was on track for 2018, pointing to comments from senior Saudi officials, such as those made in Moscow earlier this month.

The Financial Times reported that Aramco had held talks about a private stake sale to foreign governments - including China - and other investors, amid growing concerns about the feasibility of an international listing.


(Except for the headline, this story has not been edited by NDTV staff and is published from a syndicated feed.)