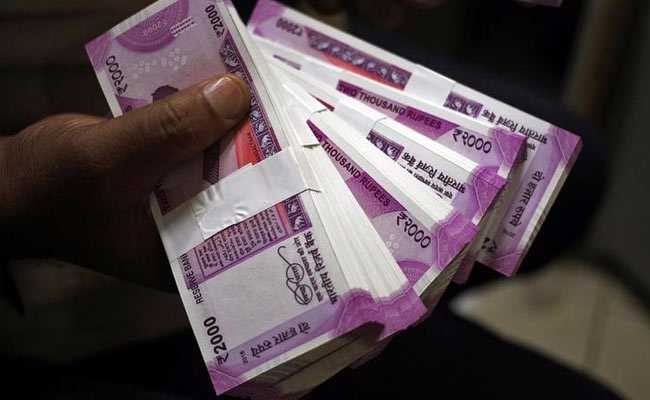 Rupee Falls Sharply To Close At Record Low Against Dollar
The rupee registered a sharp decline of 109 paise to close at 69.93 against the US dollar on Monday. That marked the Indian currency's all-time closing low against the greenback. Other emerging market currencies plunged as investors preferred safe-havens such as the US dollar and the yen after a plunge in the Turkish Lira. The rupee traded in the range of 69.93-69.41 against the American currency before closing at the day's lowest point. The rupee had settled at 68.84 against the US dollar last Friday.
"Given the prevailing risk aversion in the global markets, we don't rule out that the rupee will briefly cross 70/dollar before retracing to 69/dollar levels," said Aditi Nayar, principal economist at credit ratings agency ICRA.
Going forward, analysts will closely watch the movement of emerging market currencies against the US dollar and crude oil prices. The Reserve Bank of India was seen intervening to stem a sharp fall in the rupee, news agency Reuters cited two dealers as saying.
The RBI is likely to assess the trend in the rupee vis-a-vis the emerging markets currency pack, Ms Nayar said.
The lira has fallen about 45 per cent against the US dollar so far this year on worries over Turkish President Tayyip Erdogan's increasing control of the economy and a deepening diplomatic rift with the US.
Traders will also watch out for India consumer inflation data for July due after market hours for further direction. A Reuters poll estimates July inflation of 4.51 percent compared with a five-month high of 5.0 percent hit in the previous month.
"If all EM currencies are depreciating, the rupee must weaken to protect export competitiveness," Ms Nayar added.
(With agency inputs)