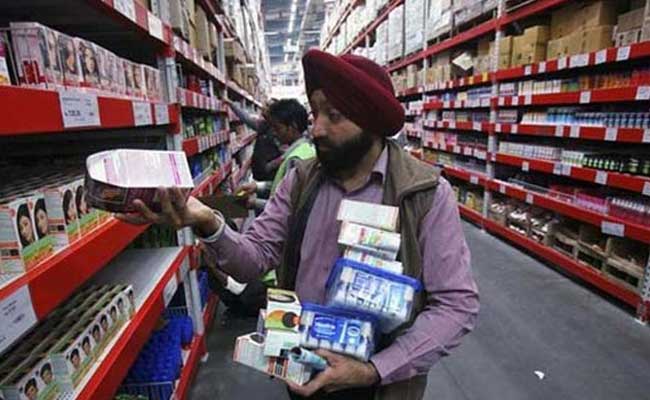 Retail Inflation Accelerates To 4.58% In April
Annual consumer price inflation (CPI) accelerated to 4.58% in April, the government data showed on Monday. Retail or consumer inflation last month had eased for the third straight month to 4.28 per cent, driven by lower food prices. The government data, on Monday, also revealed
annual wholesale price inflation (WPI)
of last month that accelerated, facilitated by higher fuel and food product prices. Annual wholesale price inflation last month rose to 3.18 per cent from a year earlier, higher than a 2.47 per cent rise in March, and an increase of 2.86 per cent forecast by economists in a Reuters poll. Wholesale food prices in April rose 0.67 per cent year-on-year, compared with a fall of 0.07 per cent a month earlier, data showed.
At the same time, India's
industrial output growth released on Friday slowed to a 5-month low
of 4.4 per cent in March, dragged down by smaller increases in mining, but the
Reserve Bank of India (RBI)
is expected to hold interest rates in its next policy meeting amid growing inflation concerns. The Reserve Bank of India, which is due to hold its next policy meeting on June 6, is widely expected to hold rates after having kept policy rates unchanged for the fourth straight meeting in April.
Economists surveyed by Reuters had forecast 5.9 per cent growth in output compared with a downward revised 7.0 per cent annual increase in February. Annual output growth was 4.3 per cent during the fiscal year that ended in March 2018, lower than 4.6 per cent in the previous year, data released on Friday by the Ministry of Statistics shows.
For the latest Election Results & Live Updates from Karnataka log on to NDTV.com. Like us on Facebook or follow us on Twitter for updates.