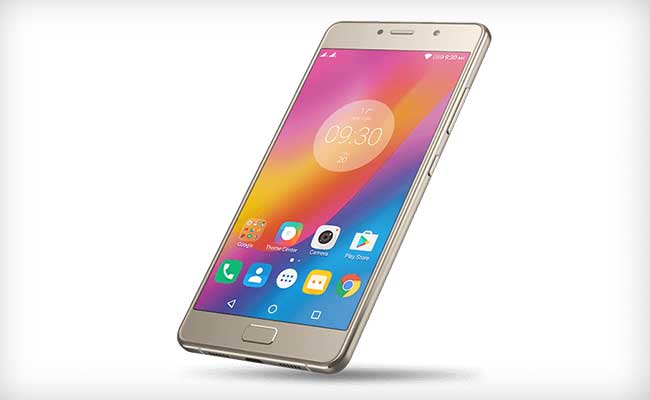 Price Drop Soon For Lenovo, Motorola Handsets Sold Offline
New Delhi:
Tech major Lenovo today said it will slash prices of handsets sold through offline retail channels in the coming days, following the GST implementation.
Motorola handsets sold through brick-and-mortar stores too will see the downward price revision.
"We will cut the prices of handsets sold through retail stores. We are still evaluating the quantum of price cut. This would come into effect soon," Lenovo MBG India Executive Director Sudhin Mathur told PTI. He added that the revision follows the rollout of GST.


However, prices of the new devices being introduced in the market factor in the impact of the new tax regime, Mathur said.

Players like Apple and Asus have already reduced prices of their smartphones after July 1 when the GST regime came into effect.

Under GST, mobile handsets are being taxed at 12 per cent as compared to an earlier range of 8-18 per cent depending on the states.

The government had also introduced a 10 per cent basic customs duty on mobile phones and certain parts, in a bid to promote domestic manufacturing.

Lenovo (along with Motorola) manufacture their handsets in India through contract manufacturing.

India is one of the fastest growing smartphone markets globally. Players like Samsung, Micromax and Lava have had a significant hold of the market, Chinese players like Lenovo, Vivo and Oppo are aggressively eating into their market share.

The competition among these players is fierce, especially in the affordable (Rs 12,000 and below) and mid-range (Rs 12,000-20,000) handsets.

Motorola today also launched the fourth generation of its affordable 'E' series. The Moto E4 will be available in two versions -- Moto E4 for Rs 8,999 (offline retail only) and E4 Plus priced at Rs 9,999 (Flipkart).

"Over 52 million devices were sold in the last 4 quarters in the $100-200 category, making it the largest segment.

Interestingly, online and offline account for similar proportion of this segment," he said.

Motorola has the 'E' series and the recently launched 'C' series in the $100-200 price category.

"This segment is witnessing growth, driven by demand from first-time buyers as well as people upgrading from their first smartphones to a better device," he said.
Mathur added that Lenovo has a market share of around 28 per cent in the said price segment.

The E4 features a 5-inch display, 2GB RAM, 1.3 Ghz quad-core processor, 16GB internal memory (expandable up to 128GB), 8MP rear and 5MP front camera and 2,800 mAh battery.

The E4 Plus has a bigger 5.5-inch display, 3GB RAM, 32 GB internal memory (expandable upto 128GB), 13MP rear and 5MP front camera and 5,000 mAh battery.

(This story has not been edited by NDTV staff and is auto-generated from a syndicated feed.)