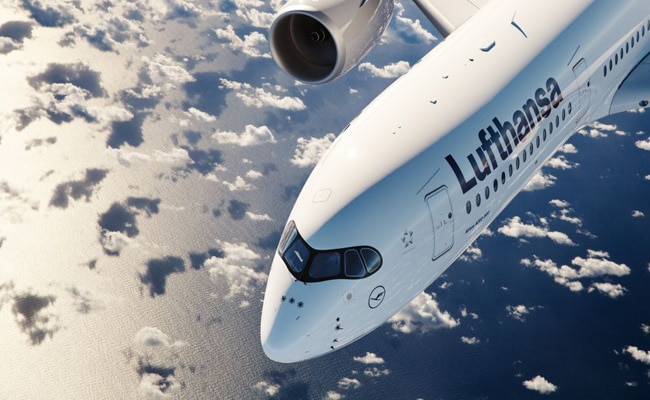 Lufthansa To Fly Its Premium Airbus A350 Aircraft From Mumbai To Munich
German airline Lufthansa on Sunday announced debut of its Airbus A350-900 XWB aircraft at Mumbai International Airport. Mumbai will be one of the only three destinations in the world where the airline operates its latest Airbus A350-900 XWB aircraft, Lufthansa said in a release. "The newest addition to the Lufthansa fleet will embark on daily 8-hour flights to Munich, which is also one of the airline's hub location. With a maximum seating capacity of 293 passengers, the cabin has 48 passengers in Business Class, 21 in Premium Economy Class and 224 in Economy Class," Lufthansa added.
It also said Chhatrapati Shivaji International Airport (CSIA) will become the first Indian airport to handle daily operations of two Airbus A350-900 XWB planes.
Airbus A350-900 XWB, the world's most advanced premium passenger aircraft, "marks a generational shift in long haul aircrafts, emphasizing passenger comfort and environment-friendly operations as much as flight range and load capacity", the airline further said.


"With over 46 international airlines operating to/from Mumbai, handling more than 12.4 million international passengers in a year, the airport is a key gateway into India, connecting it to key European and other global destinations," Lufthansa said.

Air passenger traffic in the domestic aviation market has witnessed double digit growth in past few months, surging nearly 16 per cent year-on-year in February, according to data from aviation regulator DGCA (Directorate General of Civil Aviation).

The new integrated Terminal 2 at CSIA (Chhatrapati Shivaji International Airport) enhances the airport's capacity to service 40 million passengers and one million tonnes of cargo annually, the release added.