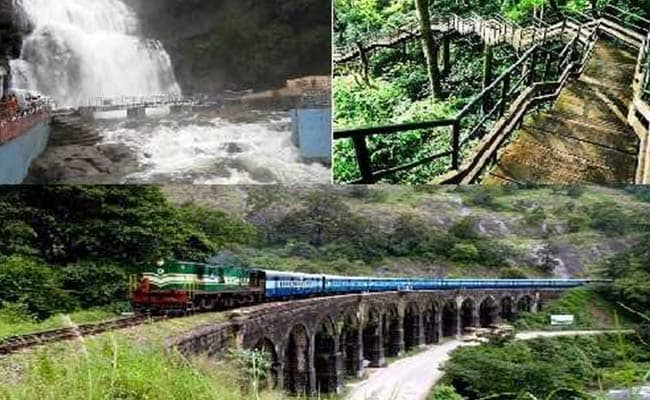 IRCTC Tourism Offers Courtallam Thenmala Package for Rs 6,000 Onwards
As the summer vacation draws closer, IRCTC offers a four-night and five-day trip covering Courtallam and Thenmala for Rs 6,000 and above, depending on the comfort you choose to go for. Courtallam popularly known as the 'Spa of the South', is situated at an elevation of about 167 metre on the Western Ghats in Tirunelveli District. It is an excellent health resort and it is famous for its water falls. The train leaves every Monday. For booking the tickets, you can visit irctctourism.com.
The 5-Day Courtallam-Thenmala Itinerary:
1. As per the itinerary, the train (06027) will depart from Tembaram (26 kms from Chennai) at 5.30 pm on Monday.
2. The train will arrive at Tenkasi at 5.15 am. At Tensaki, you will check in at a hotel. You can enjoy old Courtallam falls, Main falls, Kutralanathar Temple, Five Falls, Sri Kasi Visvanathar Temple.
3. On the third day, the tourists will depart from hotel at 8 am. You can enjoy Palaruvi Falls at Aryankavu. From there you can proceed to Thenmala (eco-tourism destination). You will get to visit Adventure zone, Leisure zone, Deer Sanctuary, Kallada Dam. For the entertainment of tourists, there will be musical dancing fountain at cultural zone in the evening. From therem the tourists will proceed to Coutrallam where they will stay overnight.
Also Read
:
IRCTC SBI Cards Offer Cash Back On Indian Railways Ticket Bookings. 5 Points
4. On the fourth day, the torists will check-out from Hotel at 8 in the morning. One can enjoy Agasthiyar Falls. Enroute one can visit Tamaraparani River and Papanasam temple. Finally, the tourists will be dropped at Tenkasi Railway station at 4 pm to board train number 06028 Kollam Tambaram weekly special at 5.15 pm.
5. You will reach Tambaram at 5.05 am.
Also Read
:
IRCTC Offers 4 Nights/5 Days Train Tour Package From Rs. 6,440. Details Here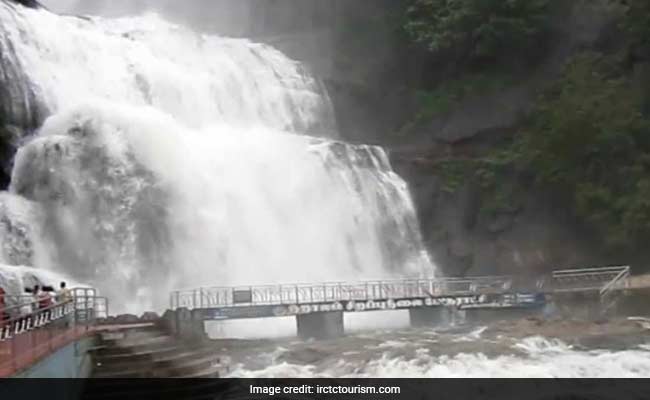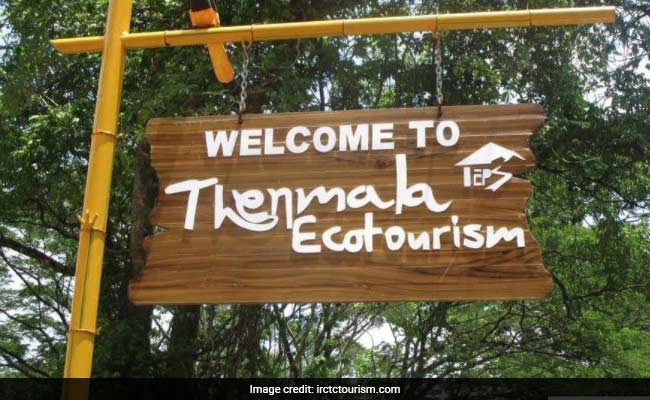 Thenmala is the first planned eco-tourism destination in India.
Charges Depend On Comfort You Choose
For twin sharing, the standard package charges are Rs 8,000 and comfort category charges are Rs 10,200. The corresponding charges for triple sharing decline to Rs 6,000 and Rs 8,300 for standard and comfort categories, respectively. There are better deals that IRCTC offers in case of group bookings. The double occupancy charges stand at Rs 6,700 for the standard category and Rs 9,000 for comfort category.