Business
Interest-Rate Sensitive Stocks Trade Mixed Ahead Of July Inflation Numbers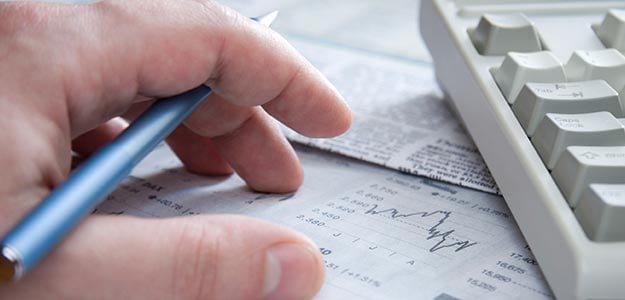 Retail inflation for June had worsened to 6.09 per cent vis-a-vis 5.84 per cent in March.
The rate-sensitive stocks are trading mixed this morning ahead of the July inflation numbers, which are likely to be announced later in the day. At 11:10 am, the BSE Auto index had gained more than 1 per cent, while metal and banking indices had shed 1.5 per cent and 0.5 per cent respectively. The benchmark BSE Sensex and NSE Nifty indices had shed 0.3 per cent each.
In the BSE auto index, M&M, Maruti Suzuki and Hero MotoCorp gained 0.9 per cent to 2.4 per cent each. On the other hand, there was weakness across the board in the metal space, with the sole exception of NMDC. Tata Steel, Hindalco and Jindal Steel had shed 1 per cent to 3 per cent each, on the BSE. In the banking space, HDFC Bank, Kotak Bank and ICICI Bank had shed up to 2 per cent each, on the BSE.
The retail inflation for the month of June had worsened to 6.09 per cent as against 5.84 per cent in March. However, food inflation in June had eased to 7.87 per cent from 9.20 per cent in May.
In the monetary policy announced last week, the Reserve Bank of India had left the repo rate - or the rate at which the RBI lends short-term funds to commercial banks - unchanged at 4.0 per cent and reverse repo rate - or the rate at which the RBI borrows - at 3.35 per cent.
Promoted
Listen to the latest songs, only on JioSaavn.com
The RBI Governor had pointed out that the Monetary Policy Committee expects inflation to remain at elevated levels in the July-September period and ease in second half of the current financial year aided by a "favourable base effect". The Monetary Policy Committee has assessed that Covid-19-related supply chain disruptions persisted due to Covid-19 and this would have implications for both food and non-food prices.
Meanwhile, monsoon rains are expected to be 104 per cent of the long-term average in August and September. Rainfall is critical for farm output and economic growth and would go a long way in alleviating the economic damage caused by coronavirus pandemic.