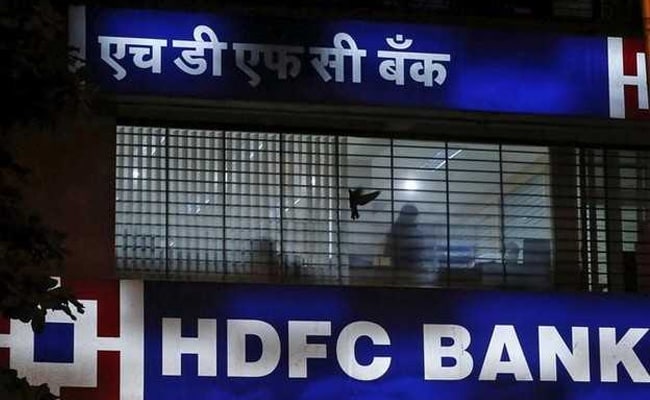 HDFC Bank Q4 Results: Net Profit Jumps 20% To Rs 4,799 Crore
HDFC Bank, the second-biggest lender by assets, posted March-quarter net profit at Rs 4799 crore, 20% higher than the corresponding quarter a year before. At the same time, HDFC Bank's bad loans rose. HDFC Bank's net profit jumped 20.3% to Rs 4,799 crore in the three month period that ended on March 31 this year, against Rs 3,990 crore a year the company earned after tax in the year ago period, the bank informed the stock exchanged on Saturday.
The board of directors recommended a dividend of Rs 13 per equity share of Rs 2 (which makes it 650% of the share's face value) for the year ended March 31, 2018, as against Rs 11 per equity share of Rs 2 for the previous year. This would be subject to approval by the shareholders at the next annual general meeting (AGM).
On average, analysts had expected a net profit of Rs 4,843 crore for HDFC Bank, country's most valuable bank with a market capitalisation of about $77 billion, according to data compiled by Thomson Reuters. (
Also Read
:
HDFC Bank Issues Rs. 385 Crore Equity Shares Under ESOPs
)
Gross bad loans as a percentage of total loans stood at 1.3 percent at end-March, compared with 1.29 percent in the previous quarter and 1.05 percent a year earlier. Net nonperforming assets were at 0.4% of net advances as on March 31, 2018. The Bank held floating provisions of, 1,451 crore as on March 31, 2018.
The bank's board has also approved the issue of Perpetual Debt Instruments, Tier II Capital Bonds and Long Term Bonds up to a total amount of Rs 50,000 crore in the next twelve months through private placement mode.
As of March 31, the bank's distribution network stood at 4,787 banking outlets and 12,635 ATMs against 4,715 banking outlets and 12,260 ATMs a year ago. Of the total banking outlets, 53% are in semi-urban and rural areas.