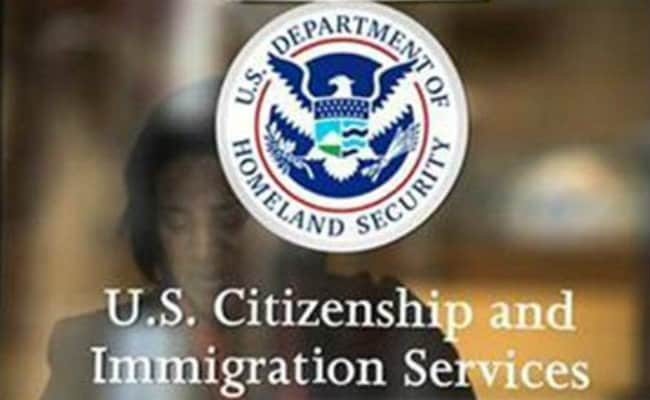 H-1B Fears: Top 3 IT Firms Lose 25,000 Crores Market Value In 2 Days
Shares of frontline information technology companies such as
Wipro, Infosys, TCS, HCL Tech and Tech Mahindra
continued to remain under pressure for a second straight session after a bill backing key changes in the
H-1B programme
was reintroduced in the US.
The IT sub-index on the BSE declined 0.50 per cent, extending its 2.5 per cent loss suffered on Friday.
Wipro, TCS and Tech Mahindra were today down between 0.50 per cent and 1 per cent while Infosys fell around 0.40 per cent. Another frontline IT stock HCL Tech was mostly flat.


Today's fall wiped out nearly Rs 25,000 crore in market capitalisation or M-Cap of top three Indian outsourcers - TCS, Infosys, and Wipro - in two days.

(Read: Trump Plans To Restrict H-1B Visas, Hyderabad Says Bring It On)

The bill, which allows skilled workers from countries like India to fill high tech jobs in the US, has been reintroduced in the US Congress by two lawmakers who claim that that it will help crack down on the work visa abuse.

Among other things, it proposes to increase the minimum salary of H-1B visa holders to $100,000 per annum (from around $60,000 currently) and eliminate the Master's Degree exemption.

Meanwhile, analysts say that if the bill is passed in the US, the operating margins of Indian outsourcers will he hurt.

A K Prabhakar, head of research at IDBI Capital Markets & Securities, said: "H-1B visa is main reason for fall in IT shares. If the bill is passed, then it will have an impact 150 basis points on the EBITDA margins of IT companies."

He also added that along with development on H-1B visa issue, selling pressure in IT stocks is also because some big investors are exiting their positions ahead of third quarter earnings.

TCS and Infosys are slated to announce their earnings later week.

S V Prasad, chairman of Chime Consulting, said the outsourcing is in the crosshairs of the incoming Trump administration. This is likely to keep pressure on IT stocks, he said.

Sarabjit Kour Nangra of Angel Broking said if the bill goes through, the hit depends on company to company and cannot be generalised. However, she says that IT companies "have levers to increase productivity. And it is to premature to put IT companies under a radar and say that they will have an impact right away."

Ms Nangra says IT stocks are valued attractively at the current juncture and could be good long-term bets.