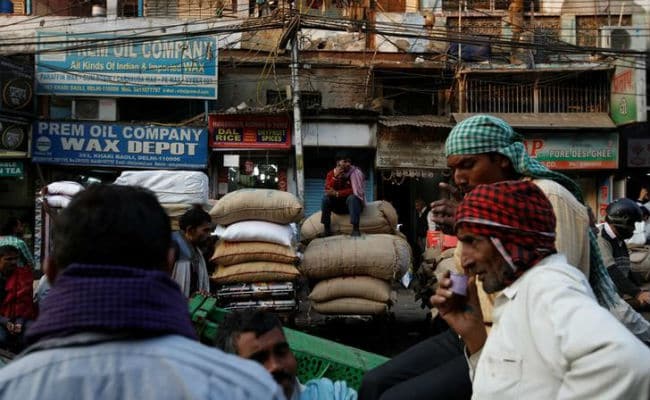 GST Rate Fixed For Services: How It May Impact You
The Goods and Services Tax Council chaired by Finance Minister Arun Jaitley has finalised four tax rates which will apply to services including telecoms, insurance, hotels and restaurants under the new tax structure to be rolled out on July 1. The rates will be 5, 12, 18, and 28 per cent, depending on the classification from the council which exempted healthcare and educational services from the purview of the GST. Hailed as India's biggest tax overhaul since Independence, the GST will replace a slew of federal and state levies.
Here are the latest updates on GST explained in 10 points:1.
Telecoms and financial services
will be taxed at a standard rate of 18 per cent, up from the earlier tax rate of 15 per cent.


2. While transport services (railways and air travel) will be taxed at 5 per cent, travelling in metro, local train, religious travel will be exempted from GST, Revenue Secretary Hasmukh Adhia said. Non-AC train travel will be exempted and the five per cent tax will be levied only on AC travel tickets.

3.Economy class air travel will attract 5 per cent GST and business class travel will be taxed at 12 per cent, he added.

4. Five per cent GST to be levied on cab aggregators like Ola and Uber, Mr Jaitley said, down from the effective tax rate of 6 per cent that cab aggregators are paying currently.

5. Non-AC restaurants will charge 12 per cent GST on food bill and tax rate for AC restaurants and those with a liquor license will be 18 per cent, while 5-star hotels will charge 28 per cent GST, Mr Jaitley added. Restaurants with turnover of Rs 50 lakh or below will go under the 5 per cent composition, he added.

6. Entertainment tax will be merged with service tax under GST and a composite 28 per cent levy charged on cinema services(tickets?) as well as gambling and betting on horses.

7. Hotels and lodges with per day tariffs of below Rs 1,000 will be exempted from GST. Rate for hotels with tariff of Rs 1,000 to 2,000 per day will be 12 per cent while those with tariff of Rs 2,500 to Rs 5,000 will be taxed at 18 per cent. GST for hotels with tariff above Rs 5,000 will be 28 per cent.

8. The finance minister also said that the tax on gold and precious metals will be taken up at the next meeting of the Council on June 3.

9. Basic food items like cereals, eggs and meat will attract zero tax while processed food items will be charged between 12 and 28 per cent.

10. E-commerce players like Flipkart, Snapdeal will have to deduct 1% TCS (tax collected at source) while making payments to suppliers.

(With Agency Inputs)