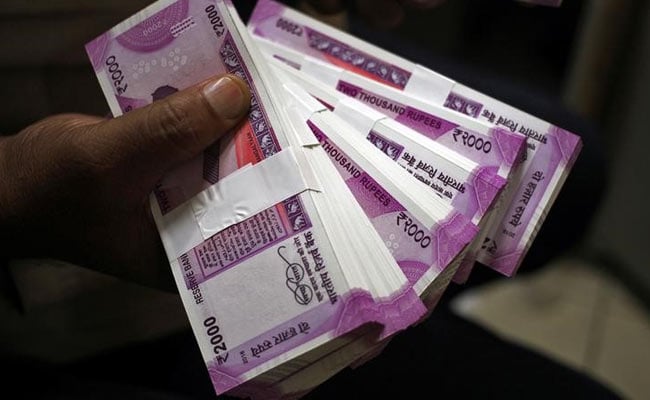 Government Invites Bids For Strategic Disinvestment Of 4 PSUs
New Delhi:
The government has invited bids from central public sector enterprises (CPSEs) for buying its entire shareholding in consultancy firms, NPCC, HSCC and EPI as it looks to bring all advisory business under one outfit.
Besides, the government wants to sell its 99.35 per cent stake in Kolkata-based construction company Bridge & Roof Co, which is under the control of the Heavy Industries Ministry.
The government wants to sell its entire 98.99 per cent stake in National Projects Construction Corporation (NPCC) and 100 per cent each in Hospital Services Consultancy Corporation (HSCC) and Engineering Projects (India) Ltd, but only to Central PSUs, according to a notice inviting bids.


The stake sale move is in line with the announcement Finance Minister Arun Jaitley made in his Budget for 2017-18 outlining the desire to merge PSUs to create large state-owned firms.

The bids for NPCC, HSCC and EPI have to be put in by November 8, while that for Bridge & Roof Co it is December 11.

"The government has 'in-principle' decided to disinvest its entire equity shareholding in NPCC along with transfer of management control through a competitive bidding process by way of acquisition by a similarly placed CPSE through sale of equity shares," the Department of Investment and Public Asset Management said while inviting bids.

The disinvestment process will be implemented through physical open competitive bidding route, it added.

Under the administrative control of the Ministry of Water Resources, NPCC is primarily engaged in project management consultancy services for civil construction projects and civil infrastructure for thermal and hydro electric projects in India.

HSCC, under the Ministry of Health and Family Welfare, is engaged in the provision of consultancy services in health-care and other social sectors in India and abroad.

The government will also transfer management control through a competitive bidding process by way of sale EPI stake to a similarly placed CPSE.

In the current fiscal, the government plans to raise Rs 15,000 crore through strategic sale of PSUs.

(This story has not been edited by NDTV staff and is auto-generated from a syndicated feed.)