Business
Gold Prices Dip Marginally For Third Straight Day: 5 Things To Know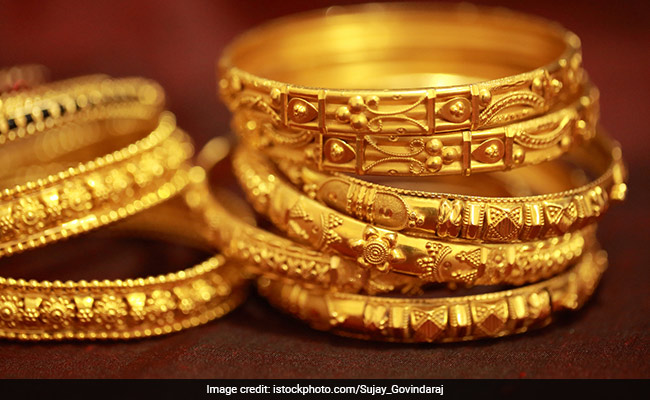 Gold prices eased further by Rs 40 to Rs 30,520 per 10 grams on Friday amid weakening global trend and a sluggish demand from local jewellers at the bullion market, reported news agency Press Trust of India (PTI). Silver also slipped by Rs 75 to Rs 38,895 per kg due to reduced offtake by industrial units and coin makers. Marketmen said sentiment remained downbeat largely in sync with bearish trend overseas and subdued demand from local jewellers and retailers at the domestic spot markets.
Key things to know about gold prices, silver rates today:
1. Globally, gold prices dipped in Asia on Friday, languishing near a one- year low, weighed down by a rally in the US dollar amid heightened global political tensions, reported news agency Reuters. Spot gold shed 0.5 per cent to $1,206.29 an ounce at 0618 GMT, hovering close to its one-year low of $1,204 hit last week. The metal was also on track to post a fifth weekly decline. US gold futures were 0.5 percent lower at $1,213.4 an ounce.
2. In Delhi, gold of 99.9 per cent and 99.5 per cent purity fell by Rs 40 each to Rs 30,520 and Rs 30,370 per 10 gram, respectively. The precious metal had lost Rs 25 in the last two days. Sovereign gold, however, remained steady at Rs 24,600 per piece of eight gram.
3. "No respite for the yellow metal as the dollar strengthened to fresh multi month highs. Gold on the COMEX is heading for the longest weekly loss after 2016 however the selling has slowed near psychological support of $1,200", said Jigar Trivedi, Fundamental Research Analyst - Commodities, AnandRathi Commodities.
Analyts will also watch US economic data closely for clues on hike in key lending rates.

"Traders are considering higher probability for another rate hike by the US Fed in September. Even trade war matters have failed to provide support for gold as safe haven demand has disappeared completely".
4. In line with the overall trend, silver ready also declined by 75 to Rs 38,895 per kg and weekly-based delivery by Rs 20 to Rs 38,000 per kg.
5. On the other hand, silver coins continued to be traded at previous level of Rs 73,000 for buying and Rs 74,000 for selling of 100 pieces.