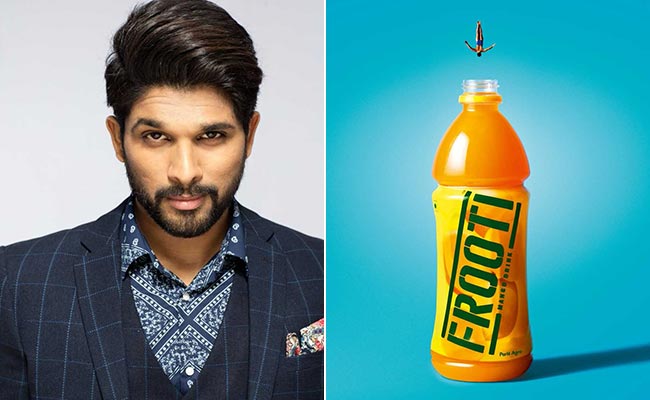 Frooti Appoints Telugu Filmstar Allu Arjun As Brand Ambassador
Hyderabad:
Beverage company Parle Agro has appointed Telugu filmstar Allu Arjun as brand ambassador for its flagship brand, Frooti, for the southern market.
The Rs 2,000-crore brand is one of the leading mango beverages in the country, the company said.
The announcement is a part of the food and beverage company's expansion strategy to become a Rs 10,000 crore entity by 2022.
Nadia Chauhan, Joint MD and CMO of Parle Agro, said, "With a strong focus on south India, it has been necessary for us to drive aggressive inputs for both marketing and sales & distribution efforts in the region."


The new campaign featuring Allu Arjun will be rolled out this summer led by a region-specific film in south India and will be conceptualised along with Parle Agro's creative partner, Sagmesiter & Walsh (S&W), the company said in a statement.

S&W has previously been associated with Parle Agro for its brand campaigns on Frooti, Appy Fizz, Appy and most recently Frooti Fizz, it added.


(Except for the headline, this story has not been edited by NDTV staff and is published from a syndicated feed.)