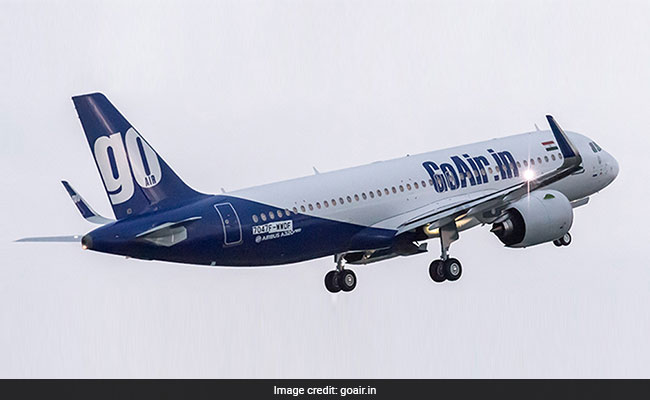 Father's Day: Fly To Meet Your Dad On A Free Air Ticket By GoAir
On the occasion of father's day, GoAir announces a contest that can help you win free air return ticket. To be able win the contest, all one has to do is to share your picture with your father with a message describing how much you miss your father. One has to follow four steps to participate in the contest. First and foremost, the participant must follow
GoAir
on facebook and @goairlinesindia on twitter. In the second step, the participant has to share a picture with his father using the hashtag #GoHome, and mention you much you are missing him. Make sure that you tag @goairlinesindia in your posts. You can tag three or more friends and encourage them to participate to be able to earn brownie points.
Go Air #GoHome Contest to win free air ticket. Ten Things To Know
1. The
GoAir
contest starts on June 15 Friday, and ends on June 17 Sunday.
2. As a prize, you will be able to win a return ticket.
3. For this, you need to share a picture with your dad with the hashtag #GoHome and mention how much you are missing him.
4. Make sure that you tag @goairlinesindia in your posts.
5. As a part of the contest, follow GoAir on Facebook and @goairlinesindia on Twitter.
6. The winner will be determined based on the picture and reasons shared.
7. The participant will have to complete the entire contest in all aspects to be eligible for selection as winner
8. Once the winners are announced, they will have to share their identity proof (ID) proof and other details with GoAir.
9. The winners must remember that the free ticket needs to be booked before the 23rd of June ,2018 and can be availed for the travel period from 1st July 2018-31st August 2018
10. Photos of the winners of the contest might be used in a digital campaign organized by GoAir.
Heart calls you home, Go flies you there!
Celebrate Father's Day at fares starting at ₹1401*.

Booking Period: 16-19, June 2018
Travel until 30 Sept,2018
Book now: https://t.co/HOkgdhhgP3pic.twitter.com/bkZiMbrFTy

— GoAir (@goairlinesindia) June 16, 2018
GoAir fares starting Rs 1,401
With fares starting at just Rs 1,401 fly to spend quality time with your father, you can avail the GoAir offer this father's day. The booking period is between June 16 and June 19. The travel period is until September 30. GoAir connects you to 23 destinations.There are however certain conditions which include the following: Tickets during the sale period will be available on first come first serve basis This can't be clubbed with any other on-going or any new promotional offer. The offer is not valid on previously purchased tickets.