Business
Car Sales Slump 36% In July Amid Deepening Auto Sector Crisis: 10 Points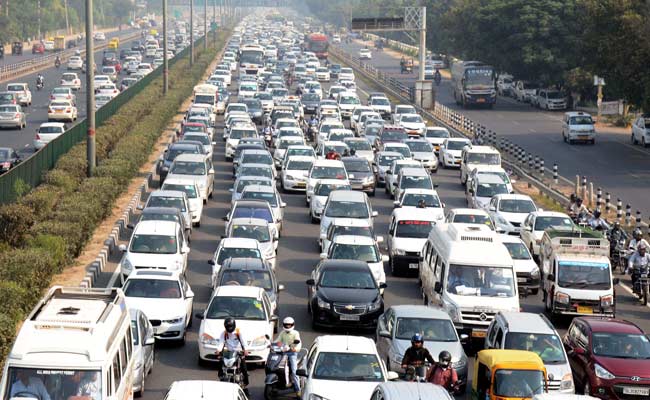 Here are 10 things to know:
The data also showed that domestic passenger vehicle production was down 16.52 cent last month. Production of passenger cars stood at 205,194 units in July, down 20.08 per cent compared with the year-ago period.
The data from SIAM comes at a time the auto sector is struggling against low consumer demand and lakhs of estimated job cuts.
"The data shows urgent need for a revival package from the government," SIAM director general Vishnu Mathur told reporters. "The industry is doing everything possible to increase sales but it needs government support to prevent the crisis from worsening."
The slowdown in the sector has triggered massive job cuts, with initial estimates suggesting that automakers, parts manufacturers and dealers have laid off about 3,50,000 workers since April, news agency Reuters quoted a senior industry source as saying.
Automobile stocks slumped on Tuesday after the release of the monthly sales report by SIAM, with the Nifty Auto sectoral index diving as much as 2.46 per cent during the session. The S&P BSE auto sector index has fallen 23 per cent so far this year.
A total of 61,104 passenger vehicles were exported last month, marking a decline of 4.43 per cent compared with the year-ago period. Commercial vehicle exports dropped 32.87 per cent to 5,794 units.
Total commercial vehicle sales in the domestic market fell 25.71 per cent, while production declined 26.44 per cent.
Total sales of medium and heavy commercial vehicles - which includes passenger as well as goods carriers - slumped 37.48 per cent while production fell 37.77 per cent, according to SIAM data. In the light commercial vehicle segment, sales fell 18.79 per cent with a 19.72 per cent decline in production.
In the first six months of the current financial year, the auto industry produced 9,724,373 vehicles - including passenger vehicles, commercial vehicles, three wheelers, two wheelers and quadricycles, marking a fall of 10.65 per cent compared with the corresponding period a year ago.
The country's GDP or gross domestic product grew 5.8 per cent in the quarter ended March 31, the lowest rate of expansion in nearly five years. Many analysts expect data due later this month to show that economic growth in the quarter ended June 30 faltered even further.
Get Breaking news, live coverage, and Latest News from India and around the world on NDTV.com. Catch all the Live TV action on NDTV 24x7 and NDTV India. Like us on Facebook or follow us on Twitter and Instagram for latest news and live news updates.