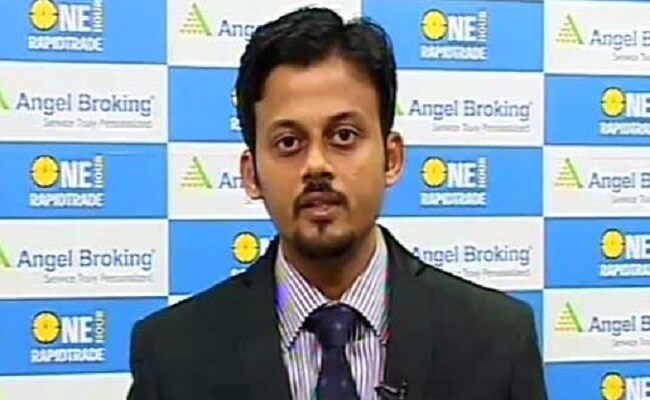 Buy Kotak Bank, Fortis Healthcare; Sell Divi's Labs: Sameet Chavan
Nifty took a breather after rallying from lows of 7,893 and now Nifty has important support around 8,180-8,200 levels, says Sameet Chavan, equity technical analyst with Angel Broking. Meanwhile, Nifty can soon surpass levels of 8,300 and has potential to go up to 8,450 levels, adds Mr Chavan.
Stock TalkBuy Kotak Mahindra Bank:
The stock was consolidating around levels of Rs 700 and gave breakout on Friday. Traders can buy Kotak Mahindra Bank for target of Rs 747 with stop loss at Rs 690.


Buy Fortis Healthcare: The stock can stage a breakout on charts and traders can buy it for target of Rs 210 with stop loss at Rs 182.

Sell Divi's Lab: The stock broke down in Friday's trade and a close below Rs 738 can take the stock down to Rs 700-710. Short term traders can sell Divi's Lab for target of Rs 700-710.

Aurobindo Pharma: The stock managed to give a decent recovery but it is moving in a range of between Rs 620 and Rs 725 those who are long can lighten their positions near higher end of the range.

Infosys: The stock is struggling to cross above its resistance of Rs 1,000-1,020. On downside, the stock is near its support zone of Rs 968-967 if it slips below support levels then Infosys can go to Rs 940-945.

Buy Yes Bank: The stock gave breakout above its resistance of Rs 1,170-1,180 and it is seeing positive traction. The stock can go up to Rs 1,300 and traders can buy Yes Bank on dips around Rs 1,210.

Disclaimer: Investors are advised to make their own assessment before acting on the information.